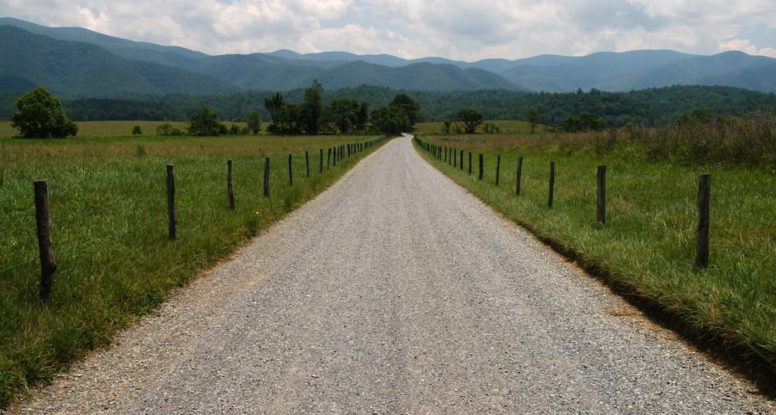 Top 4 Reasons Why You'll Want to Explore Cades Cove Loop Road
If you want to experience some of the best that Great Smoky Mountains National Park has to offer, don't miss a scenic drive through Cades Cove during your vacation! This 11 mile, one way loop road features just about everything you might want to see in the park, including some of the best wildlife viewing opportunities! Here are the top 4 reasons why you'll want to explore Cades Cove Loop Road:
1. Fascinating Historical Structures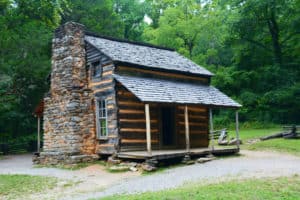 Cades Cove offers a journey back into history, as you'll discover many historic buildings along the route. In fact, Cades Cove is home to the widest variety of historic buildings of any area in the Smokies! When entering the road, stop at the orientation shelter on the left to pick up an auto touring booklet and talk to a park ranger about what you can expect to see! Some of the historic buildings along the route include the John Oliver Cabin, Primitive Baptist Church, Missionary Baptist Church, Dan Lawson Place and the Carter Shields Cabin.
2. Fun for Hikers and Non-Hikers
One of the reasons why you'll want to explore Cades Cove Loop Road is because it is a fun destination for both hikers and non-hikers! If you have any mobility issues or have elderly family members, the Loop Road is a delightful way to enjoy the beauty of the national park from the comfort of your car! Hikers will also love the area because several great hiking trails are accessible from the road, including the Rich Mountain Loop and Abrams Falls Trails. Allow at least 2 to 4 hours to tour Cades Cove, plus some time if you want to hike a few of the trails!
3. Excellent Wildlife Viewing Opportunities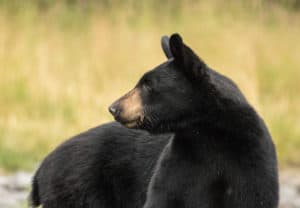 Another reason why you'll want to explore Cades Cove is because of the excellent wildlife viewing opportunities! Since the cove is a broad valley surrounded by the mountains, you will often see white-tailed deer, coyotes, turkeys and other animals! There is also a good chance that you might spot the most iconic animal in Great Smoky Mountains National Park, the black bear! Don't forget to scan the trees in the distance because many animals like to spend their days among the branches!
4. Convenient Access from Our Cabins
The Cades Cove Loop Road can be conveniently accessed from our resort style cabin community! Since our Smoky Mountain cabin rentals are situated in Wears Valley, you can take advantage of the park entrance just south of Townsend TN on TN 73. This entrance is not only much quieter than the Sugarlands entrance near Gatlinburg, but it is the best entrance when heading to Cades Cove! After your action packed day in the Smokies, you can look forward to the quick drive back to our cabins for a relaxing evening!
Check out all of our cabins in the Smokies today to stay close to Cades Cove Loop Road and all of the other popular destinations throughout Great Smoky Mountains National Park! We look forward to seeing you soon!