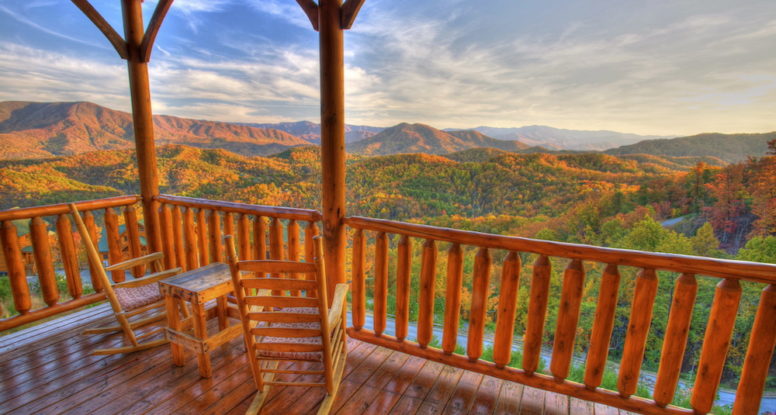 4 Reasons to Choose Our Smoky Mountain Honeymoon Cabin Rentals
The Great Smoky Mountains are one of the most romantic locations in the world! With beautiful scenery, great lodging options, and the nation's number one national park, it's no surprise that the Smokies are becoming a leading honeymoon destination. If you are planning your first vacation with your spouse, you will love staying at The Preserve Resort. Here are four reasons to take your escape at our Smoky Mountain honeymoon cabin rentals:
1. Breathtaking Mountain Views
All of our honeymoon cabins offer incredible views of the Great Smoky Mountains. What could be more romantic than sitting out on your cabin's deck, sharing a bottle of wine or sparkling cider, and taking in the majesty of the Smokies? In addition to all of the amazing vistas couples can enjoy right from their cabin, The Preserve also features a wonderful picnic pavilion that overlooks one of the most impressive mountain panoramas you will find in all of East Tennessee.
(See Also: The 3 Best Luxury Cabins in the Smoky Mountains to See Fall Colors)
2. Away from the Hustle and Bustle of Downtown
The Preserve Resort is tucked away in scenic Wears Valley, one of the hidden gems in the Smoky Mountains. Located just a short drive away from Pigeon Forge and Gatlinburg, Wears Valley offers a serene getaway that is perfect for a honeymoon. Newlyweds will love the lack of traffic, the peace and quiet, and easy access to the Wears Valley entrance to the Great Smoky Mountains National Park. At the same time, all of the vacation fun in the downtown area is just minutes away!
3. Romantic Amenities
Our Smoky Mountain honeymoon cabin rentals come with all of the amenities couples desire on a romantic getaway. Outdoor hot tubs, indoor Jacuzzis, toasty fireplaces, and spacious decks with scenic views are just some of the special features you will find at our properties.
The Preserve also offers a number of resort amenities that honeymooners are sure to love. Our refreshing swimming pool is the perfect place to cool off on a hot summer's day. Couples will also enjoy visiting our onsite spa, which includes both a sauna and a steam room.
4. The Perfect Follow Up to a Destination Wedding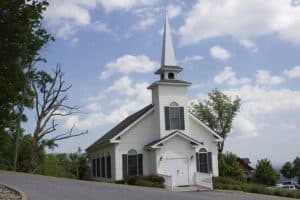 In addition to being a wonderful honeymoon destination, the Smokies are also one of the country's most popular places to get married. The Preserve Resort offers a beautiful chapel that is available for weddings. Featuring an elegant bell tower, a high-arched ceiling, a gorgeous flower garden, and seating for 100 guests, The Chapel at the Preserve offers everything you could possibly want for the happiest day of your life.
When you have your wedding at The Preserve, you can easily transition right into your Smoky Mountain honeymoon. Rather than spending lots of time and money flying somewhere after your wedding, you can walk right over to your cabin and start relaxing.
Plan Your Smoky Mountain Honeymoon
To start planning your getaway, check out our complete selection of Smoky Mountain honeymoon cabin rentals. For more information about any of these properties or The Preserve Resort, don't hesitate to give our vacation specialists a call today!