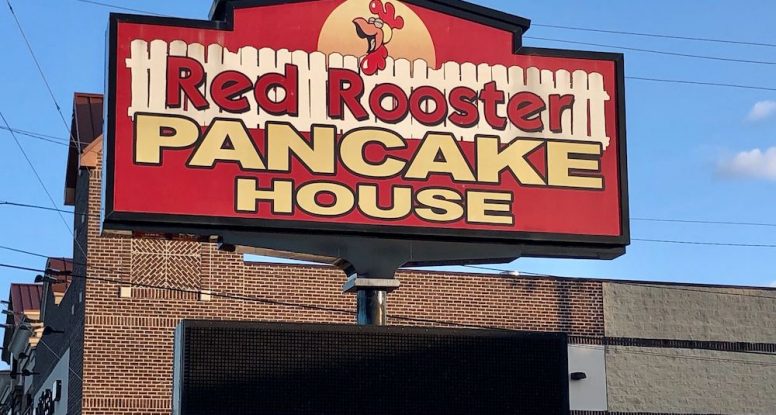 Top 6 Pigeon Forge Breakfast Restaurants You Will Enjoy
Although you have a fully equipped kitchen where you can prepare meals at our cabins, you may want to treat yourself to a gourmet breakfast out while you're on vacation. There are several Pigeon Forge breakfast restaurants you should try. You can get southern classics or try something a little different. Here are the top 6 Pigeon Forge breakfast restaurants you will enjoy:
1. Sawyer's Farmhouse Breakfast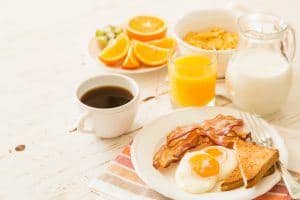 Sawyer's Farmhouse Breakfast has a little bit of everything. Get one of the platters if you want a breakfast that keeps you going. You can get all kinds of food, including eggs, ham, pancakes, bacon, sausage, and more. If you love omelettes, you can get a western, veggie, chicken fajita, or cheese omelette. For something sweet and light, you can get crepes stuffed with your favorite fruit, from cherry to apples. Kids can get cereal, pancakes, biscuits and gravy, or an egg platter.
2. Red Rooster Pancake House
For great food and a fun theme, you should eat at Red Rooster Pancake House. You can get eggs and pancakes, or another kind of platter with extra protein such as bacon or sausage. They have a burrito skillet with eggs, chorizo, peppers, onions, and cheese wrapped in a tortilla. There are all kinds of pancakes, including chocolate chip and blueberry.
3. Flapjack's Pancake Cabin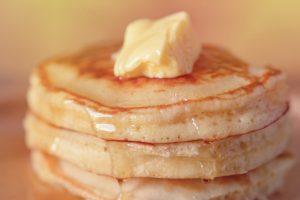 If you're in the mood for great pancakes, you should go to Flapjack's Pancake Cabin. They have old fashioned buttermilk pancakes served with butter and syrup. If you want to add a little more, you can get mixed berry pancakes, peanut butter chocolate chip pancakes, or their signature sticky bun pancakes. You'll also find crepes and waffles on their menu, as well as omelettes, platters, and skillets filled with filling toppings.
4. Brick and Spoon
You should eat at Brick and Spoon if you enjoy breakfast and brunch with a twist. This Pigeon Forge breakfast restaurant is pretty unique. You can get homemade biscuits served with honey butter and marmalade. They have breakfast fries served with gravy and hollandaise egg. Other savory options include omelettes and breakfast tacos. Sweet options include beignets, french toast, and french toast sliders.
5. Mel's Diner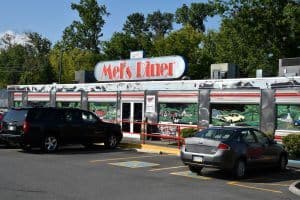 Mel's Diner is a great Pigeon Forge breakfast restaurant that has all kinds of classic meals. If you wake up too late for traditional breakfast times, Mel's serves breakfast all day! Get eggs cooked to your preference with hash browns, bacon, sausage, pancakes, or biscuits and gravy. There are also a ton of omelettes, from cheese to veggie options.
6. Old Mill Restaurant
The Old Mill Restaurant has classic southern breakfast staples you'll want to try. Their country breakfast includes 2 eggs, pancakes, corn grits, biscuits, preserves, homemade fried potatoes, and sausage gravy. Their french toast is made with freshly baked cinnamon raisin pecan bread. If you're wanting something a little lighter, you should get the quiche and fruit.
These are just a few Pigeon Forge breakfast restaurants you can try. Since you have an idea of where you will eat, you just need to start planning your next trip! Look through our cabins in Pigeon Forge and book one for your next vacation today!