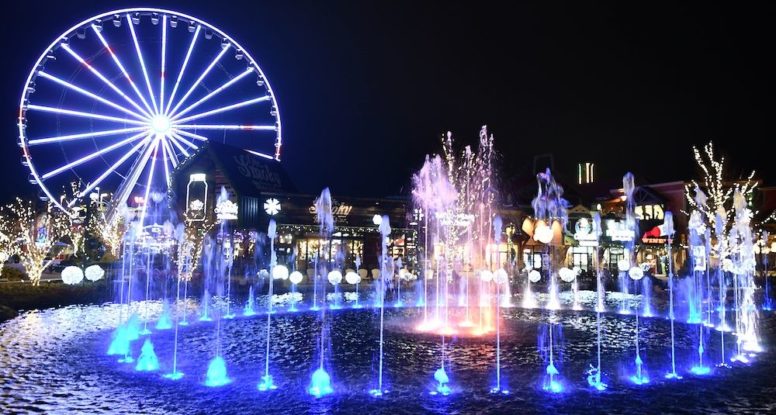 Top 4 Things to Know About the Winterfest Driving Tour of Lights
While the Smoky Mountains are already a magical destination, things get even more exciting in early November with the return of the Winterfest Driving Tour of Lights! This is your chance to see more than 5 million lights as they shine throughout Pigeon Forge, including unique displays of fairytale characters, giant ornaments, and animals native to the Smokies! Here are the top 4 things to know about the Winterfest Driving Tour of Lights:
What to Expect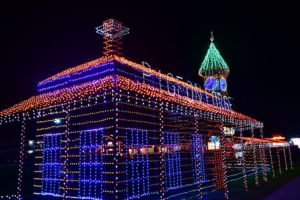 The Winterfest Driving Tour of Lights is a self-guided driving tour through Pigeon Forge, where you can enjoy millions of sparkling lights from the comfort of your own vehicle! Along your driving tour, you'll see bears, deer, foxes, and other critters native to the Smoky Mountains "wandering" through Pigeon Forge. You'll also discover some of your favorite fairytale characters, including Mother Goose, Humpty Dumpty, the giant clock from Hickory Dickory Dock, and the cat and fiddle of Hey Diddle Diddle fame! Another highlight is a 60-foot-tall tree adorned with colorful lights, ribbons, and sparkling ornaments from the bottom to the twinkling star on top!
Driving Tour Route
You can see the Winterfest light displays virtually anywhere throughout Pigeon Forge, but if you want to take the full driving tour, consider starting at the north end of the Parkway where you'll see the "Welcome to Pigeon Forge Winterfest" sign! While cruising along the Parkway, take a detour onto Island Drive to see the 200-foot tall Great Smoky Mountain Wheel that shows off the holiday spirit with red, green, and white lights! You'll also want to drive along Teaster Lane, where all of the adorable fairytale displays are located! Regardless of which route you decide to take, you are sure to discover something new around every bend! 
Dates, Times, and Background Information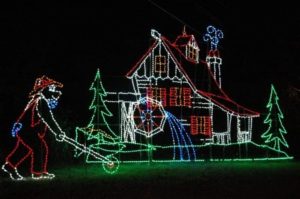 The Winterfest lights in Pigeon Forge shine from early November to mid-February, so you have plenty of time to make your plans to visit the Smoky Mountains this winter! The lights begin to shine as soon as it gets dark, so take your Winterfest Driving Tour of Lights in the early evening or take advantage of the late night hours when there is less traffic on the Parkway! To prepare for the magical moment when the light displays are first turned on, the City of Pigeon Forge starts working in mid-summer and checks more than 5 million light bulbs to ensure that they are ready to glow for Winterfest! Once everything is ready to go, it takes approximately 2 months to put the displays up and about a month to take them down when Winterfest ends! 
Where to Stay
Stay just minutes away from the Winterfest Driving Tour of Lights with a vacation at our beautiful cabin rentals in Wears Valley TN! We offer a wide range of affordable cabins to meet your needs, from one-bedroom cabins for a romantic getaway to multi-bedroom cabins for groups of families and friends! We are considered the highest elevated resort in the Smoky Mountains, so you'll enjoy phenomenal views from your cabin's private deck and throughout the property! While staying with us, enjoy a range of fantastic amenities, including fully equipped kitchens, bubbling hot tubs, fireplaces, game rooms, and much more!
Check out all of our cabins in Wears Valley TN today to stay close to the Winterfest Driving Tour of Lights! We look forward to welcoming you to the Smoky Mountains!