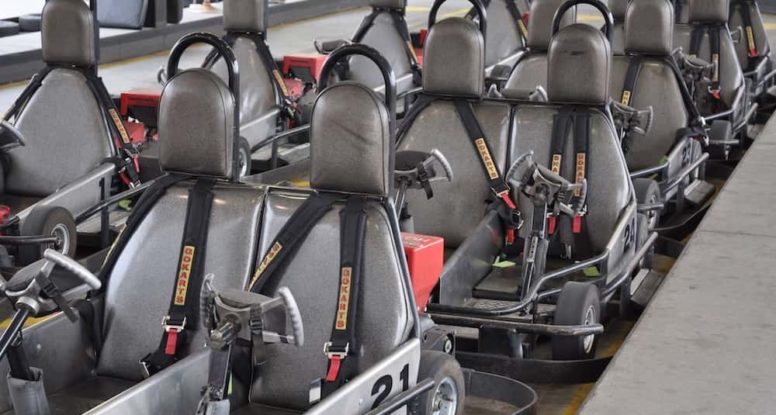 Top 4 Places to Ride Go Karts in Pigeon Forge TN
When you feel the need for speed, gather your family and friends together for a go kart race in Pigeon Forge! This action packed town is home to some of the most unique track layouts in the country, and the best part of all is that you will find them just minutes away from our cabins! This is your chance to put the pedal to the metal and speed around tight turns, twists and dips in a race to the finish line! Here are the top 4 places to ride go karts in Pigeon Forge TN:
1. Adventure Raceway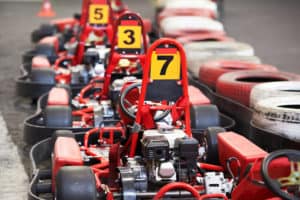 With a name like the Adventure Raceway, you know you are in for some of the best go kart action in the Smokies! This popular destination is known for their wooden elevated track that takes you up a 3 story spiral to "The Hump" and then speeds back down the other side! Once exiting the spiral, you'll come back around to do it again for 5 full minutes of intense competition! The Adventure Raceway also features a top viewing deck where you can watch the go karts zip through the spiral, so be sure to wave as you cheer on your family and friends!
2. SpeedZone Fun Park
Another one of the top places to ride go karts in Pigeon Forge TN is the SpeedZone Fun Park, where you will find 4 thrilling tracks in one location! The premier track is the Tennessee Twister, a wild wooden track with plenty of twists and turns that aren't for the faint of heart! If you can handle that, don't miss the incredible Coaster Track that features a high speed chute at the end! The SpeedZone Fun Park also has a Slick Track, as well as a Kids Track that is specifically geared for the youngest racers in your family!
3. Blake Jones Racing Center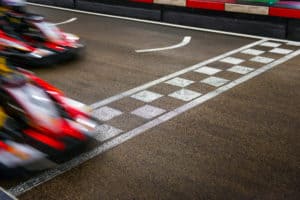 Experience some of the fastest go karts in the Smokies at the Blake Jones Racing Center, a unique indoor facility that uses electric go karts! This is the perfect destination for those that are bothered by the fumes and noise associated with traditional go kart racing! The indoor race track was inspired by intense dirt track racing on an oval track, and the electric karts offer various speed settings for everyone from rookies to experienced racers! As a bonus, there are both single and double karts available so anyone over 3 feet tall can participate in the fun!
4. Xtreme Racing Center of Pigeon Forge
The Xtreme Racing Center of Pigeon Forge features world class high-speed racing karts that are designed to zoom around all 3 of their thrilling tracks! The Xtreme Track is filled with winding turns and narrow straightaways, creating a memorable ride for anyone who sits in the driver's seat! The Reverse Track allows you to experience the same track, but in reverse with drivers placed in opposite order from the previous race! Finally, the Elevated Track offers 1,500 feet of track that is elevated off the ground for the go kart adventure of a lifetime!
Where to Stay Near These Go Karts in Pigeon Forge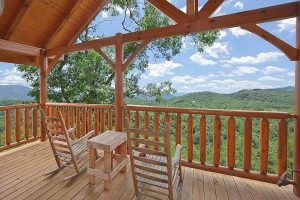 Are you looking for a place to stay near these exciting go kart tracks in Pigeon Forge? Look no further than our cabins! We have a great selection of cabins that offer privacy and make you feel a world away from the action, but you'll be just a short drive from all these go kart tracks and more. Check out all of our Smoky Mountain cabin rentals today to stay close to these fun places to ride go karts in Pigeon Forge TN! We look forward to welcoming you to our mountaintop resort!