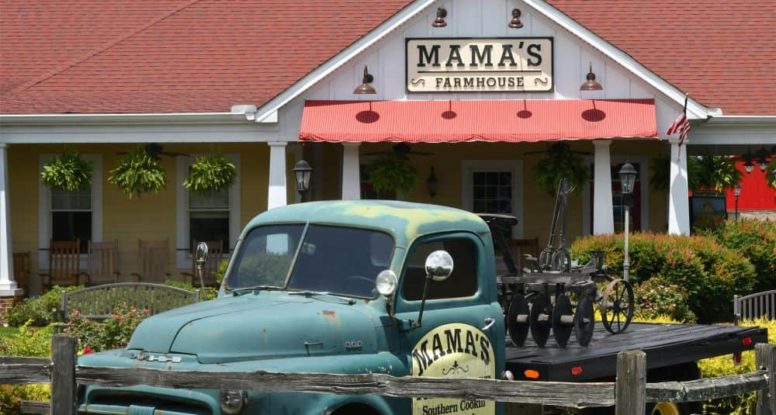 Top 4 Kid Friendly Restaurants in Pigeon Forge TN
If you are planning a family vacation to Pigeon Forge and are looking for some great places to eat with the kids, you're in luck! There are several fun restaurants throughout town that your kids will love, ranging from a classic 50s style diner to a cafe that features animatronic singing chickens! Here are the top 4 kid friendly restaurants in Pigeon Forge TN:
1. Mama's Farmhouse
Mama's Farmhouse is just like going to your grandmother's house for dinner as the menu features a mouthwatering variety of comfort food! Whether you choose to dine for breakfast, lunch or dinner, you can be rest assured that you'll never leave hungry from this family style dining restaurant where the food just keeps coming! Your kids will have a blast sampling everything that the server brings out to the table, and if you ever want more of anything you just have to ask! While the menu varies throughout the week, there are two delicious entrees for lunch and three for dinner every day! This means that you might just have to visit a few times during your trip!
2. Mel's Diner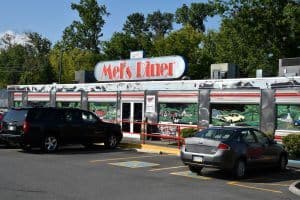 Another one of the top kid friendly restaurants in Pigeon Forge TN is Mel's Diner, a classic 50s style diner with great American food, affordable prices and amazing milkshakes! While your kids can choose to order from the extensive menu, there is also a special Kids Menu just for the little ones! This menu includes popular kid choices such as Macaroni and Cheese, Grilled Cheese, Cheeseburgers, Hot Dogs and Chicken Tenders! Of course, no meal at Mel's Diner is complete without trying one of the fabulous desserts! In addition to the famous Ultimate Banana Split, you'll find sensational sundaes, homemade cobbler and hot fudge cake!
3. Big Daddy's Pizzeria
If your kids are pizza fans, you won't want to miss a meal at Big Daddy's Pizzeria! This family friendly restaurant offers the best pizza in the Smokies, so create your own unique combination or go for one of the specialty pies! There is even a personal Kids Pie that is just the right size for your little ones, and it features marinara sauce, cheese and any one topping! This meal also comes with a kids drink and a homemade cinnamon sugar donut to finish it off! If you're looking for something other than pizza, the menu also features wood fired roasted wings, homemade meatballs, salads and sandwiches served on fresh focaccia bread!
4. Frizzle Chicken Farmhouse Cafe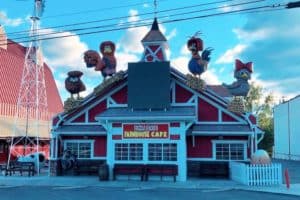 When it comes to the top restaurants for kids, be sure to put the Frizzle Chicken Farmhouse Cafe on your itinerary! This delightful restaurant features dozens of animatronic chickens that sing and dance, as well as a tempting breakfast and lunch menu! Start your morning off with an order of pancakes, French toast or waffles, or go for the Whole Breakfast Special to feel energized for the entire day! The lunch menu features burgers, chicken tenders and a variety of fantastic sandwiches! The lunch for kids for ages 10 and under offers a choice of a hamburger, cheeseburger, grilled cheese or chicken tenders with fries!
Check out all of our Smoky Mountain cabin rentals today to plan the perfect family vacation near these kid friendly restaurants in Pigeon Forge TN! We look forward to welcoming you to the Smokies!