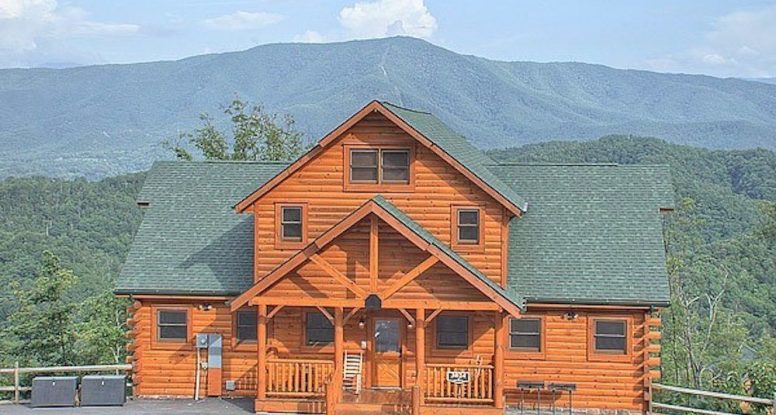 6 Amenities You Will Love in Our Wears Valley TN Cabin Rentals
The best part of where you stay are the extra perks you have access to. At our Wears Valley TN cabin rentals, there are all kinds of amenities you will love. From beautiful views to game rooms, there's something everyone will love. Look at these 6 amenities you will love in our Wears Valley TN cabin rentals:
1. Private Decks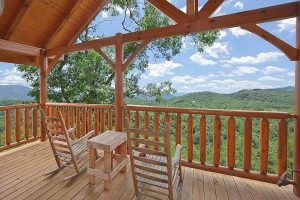 There's nothing more relaxing than sitting out on the private deck of your cabin. In the morning, you can watch the sun come up while you enjoy your cup of coffee. Spend time with your relatives as the sun goes down on a warm summer night. Watch the kids as they play on the deck, or just enjoy a little fresh air. It's nice to have a private deck you don't have to share!
2. Hot Tubs
Most of our Wears Valley TN cabin rentals have hot tubs out on the deck. Spend some quality time with your significant other while you relax in the hot tub. Take a dip after a hard day's hike in the Great Smoky Mountains National Park, and let the kids spend time together in the hot tub during summer. You'll enjoy having a hot tub you don't have to share with anyone!
3. Fully Equipped Kitchens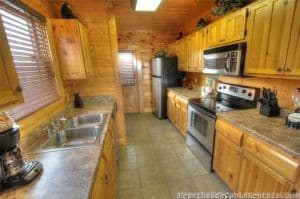 You won't always want to go out to eat while you're on vacation. Sometimes it's nice to stay in for a meal! With the fully equipped kitchen in your cabin, you can prepare virtually any meal you want! Stop by a local grocery store and grab your ingredients and make your family's favorite meal. Not only is it easy, you can also save some money by staying in instead of going out!
4. Incredible Views
Everyone wants to look out the windows of their cabin to an incredible view. You're near the Smoky Mountains after all! Many of our cabins have views of the mountains. Feel relaxed as you sit on the porch and enjoy the view, or look at it from the comfort of the couch. You can also have a beautiful wooded view in a secluded cabin, or look out over a creek.
5. Game Rooms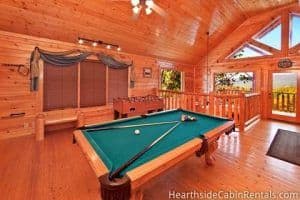 Quite a few of our Wears Valley TN cabin rentals have game rooms. Let the kids play each other at air hockey or foosball. They will be entertained for hours, preventing you from having to spend a ton of extra money to keep them entertained! Some cabins even have a multicade or arcade games. You might even find board games for the whole family!
6. Pet Friendly
We know pets are part of your family, so we have pet friendly accommodations in some of our cabins. Bring your dog with you so they can also enjoy your vacation in the Smokies! There are plenty of pet friendly activities you can enjoy while you're in town. Plus, you'll love coming back to your cabin to find your furry friend waiting for you.
Browse Our Wears Valley TN Cabin Rentals
These amenities are just extra perks you'll get when you stay with us. Look through our Wears Valley TN cabin rentals and book one for your next vacation!