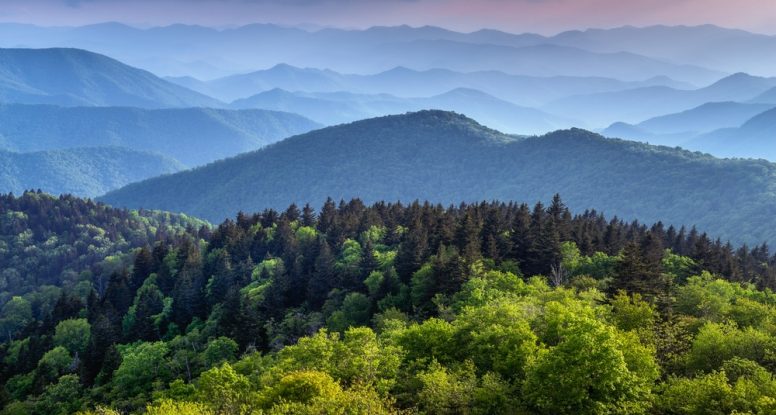 5 Fun Things to Do At Our Smoky Mountain Cabin Rentals This Spring
While every season in the Smokies has something unique to offer, there is just something extra special about the spring! This is a delightful time of year when the Smoky Mountains come alive with thousands of blooming wildflowers, longer days of blissful sunshine, and perfect temperatures for exploring the great outdoors! The best way to enjoy the wonders of the season is with a stay at our cabin rentals, which are situated at the highest elevated resort in the Smokies! Here are 5 fun things to do at our Smoky Mountain cabin rentals this spring:
1. Enjoy Breathtaking Panoramic Views
While staying at our Smoky Mountain cabin rentals, step outside onto your private deck to enjoy breathtaking panoramic views of the mountains! There is just something about the Smokies that make you feel instantly relaxed and you'll feel the stress of your life back home practically melt away! While outside, take a dip into the bubbling hot tub and soak in the magnificent views from every angle! You also won't want to miss the unbelievable stargazing opportunities at night!
2. Play Games with Your Family and Friends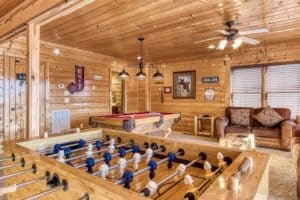 Our affordable cabins are packed with a variety of exciting amenities, including game rooms that offer hours of entertainment with your family and friends! You'll find cabins with everything from pool tables and foosball to air hockey tables, so it's "game on" in the Smokies! If you are planning a vacation with the kids, this is a unique opportunity to introduce your children to a new game and to organize an exciting family tournament!
3. Go on a Spring Hike
You'll definitely want to take advantage of the spring weather while staying at our Smoky Mountain cabin rentals, so enjoy a pleasant hike around our resort! If you're looking for a more strenuous hike, you'll find hundreds of scenic trails just minutes away at the Great Smoky Mountains National Park! Looking to get some steps in and a little rain has spoiled your outdoor plans? Just head over to our modern exercise facility for treadmills, free weights, and more!
4. Reconnect with Nature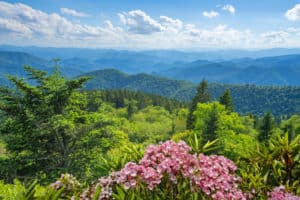 Take a break from the hustle and bustle of daily life by reconnecting with nature at our cabins! You'll be amazed by the gorgeous colors of spring wildflowers that are virtually everywhere, as well as lots of other incredible scenery that only the Smokies can offer! One of the reasons why so many folks love our resort is that it's completely isolated, and you'll truly feel like you're on top of the world as soon as you arrive!
5. Prepare a Meal on the Grill
The spring is the start of picnic season, so fire up your outdoor grill to prepare a delicious meal! Our cabins also feature fully equipped kitchens with all of the amenities necessary to make everything from light snacks to gourmet meals! If you need to pick up any supplies, Pigeon Forge is only a short drive away and features grocery stores such as Kroger, Publix, and Food City!
Check out all of our Smoky Mountain cabin rentals today to plan your spring vacation to the Smokies! We look forward to welcoming you to our beautiful mountaintop resort!