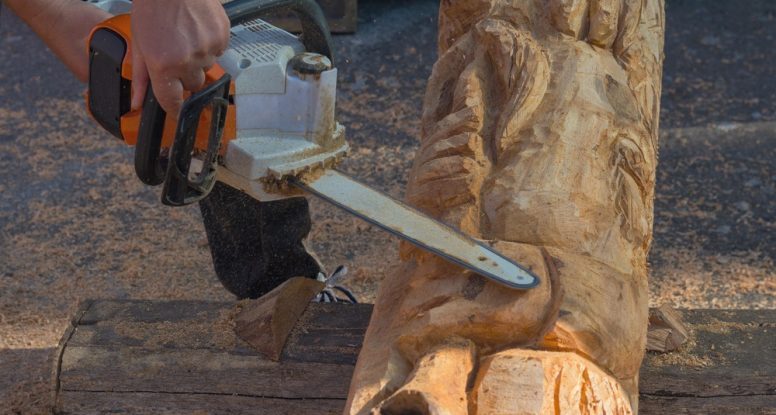 5 Smoky Mountain Attractions Off the Beaten Path
The Smoky Mountains are a popular vacation destination for thousands every single year. Besides all of the famous theme parks, museums, and dinner shows that are well-known in the area, you may be wondering what are some other fun and unique things to do? We can give you the answer with these 5 Smoky Mountain attractions off the beaten path:
1. Salt and Pepper Shaker Museum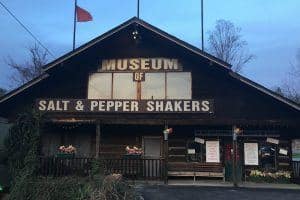 Gatlinburg is home to the very unique Salt and Pepper Shaker Museum, located in the Arts and Crafts Community. Admission is $3 for adults, and kids 12 years old and under are free! You really aren't paying for admission, though—the $3 fee automatically goes toward a souvenir shaker purchase in the gift shop! You'll be surprised at the variety and unique things you'll find at this one-of-a-kind Smoky Mountain attraction.
2. Little River Artistry
Located in a quaint town named Townsend, Little River Artistry has some of the best wood carvings and pottery in all of Wears Valley! This small woodsy shop should not be overlooked; it's full of unique items that will surprise you! Some of Captain Dave's specialties are chainsaw carved figures, especially bears, but there are a variety of beautifully carved pieces to choose from. Little River Artistry is a great place to browse and chat with local artists, as well as the best place to buy authentic artisan carvings and pottery.
3. Elkmont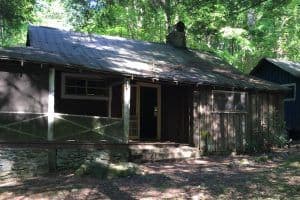 Explore one of the few "ghost towns" left in the country at the Smoky Mountain attraction of Elkmont. Touring this forgotten town takes you back to the 1800s and the unique history of the loggers and other settlers who first inhabited this area. History buffs or just curious tourists will find this beautifully restored town informative and interesting. It's a place you won't want to miss!
4. Wild Plum Tea Room
Another unique and quiet spot in the Arts and Crafts Community is the Wild Plum Tea Room. Tea rooms were made popular in Europe, especially in Austria, and this little restaurant puts a country twist on the European cafe. From homemade soups and salads to gourmet entrees and appetizers, this little tea room makes some of the best food from the freshest ingredients. They also serve quiche, scones, cakes, and more!
5. Spence Field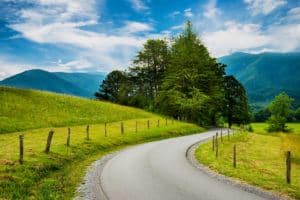 If you're looking for a less crowded area to enjoy the sights, take a hike up to Spence Field. This hike begins by taking the Anthony Creek Trail at the Cades Cove picnic area and goes off onto the Bote Mountain Trail before reaching Spence Field on the Appalachian Trail. This beautiful flat top mountain view is one of the best in all of the Great Smoky Mountains National Park, and you'll be able to see a variety of wildflowers and other blooming plants in the spring and summer, and gorgeous displays of autumn foliage in the fall. If you want to go further, you can hike over a mile longer to Rocky Top. Other great less traveled hiking trails include hikes to Mt. Cammerer, Gregory Bald, Mt. Sterling, and Rainbow Falls.
You'll love exploring the hidden treasures at these Smoky Mountain attractions during your stay at one of our beautiful cabins! Browse our cabin rentals and book your stay today!