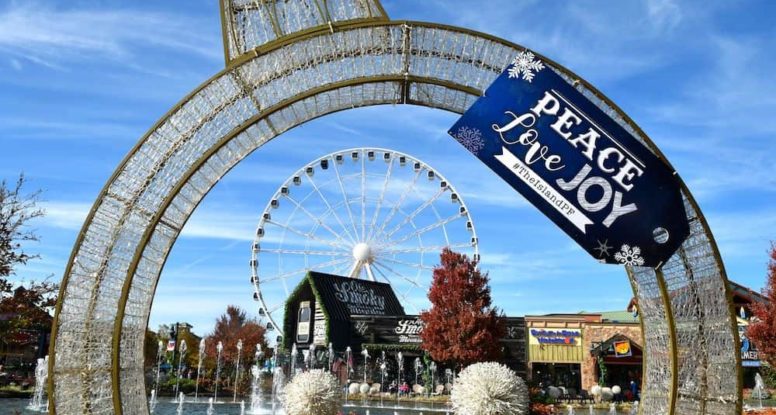 Top 4 Outdoor Things to Do in Pigeon Forge TN During the Winter Months
If you love the great outdoors, head to Pigeon Forge this winter for an exciting getaway! Since the winter temperatures in the Smokies are usually pretty moderate, you can still get outside to enjoy all kinds of fun activities including snow tubing, ice skating, and even miniature golf! Here are 4 outdoor things to do in Pigeon Forge TN during the winter months:
1. Snow Tubing at Smoky Mountain SnowPark
Experience the largest outdoor snow tubing hill in Tennessee by visiting Rowdy Bear's Smoky Mountain Snowpark! This new attraction features snow covered tubing lanes that are more than 500 feet in length and feature a 70 foot drop, as well as a Magic Carpet conveyor to take you back to the top after each run! Each of the snow tubing sessions are 90 minutes long, so you can race your family and friends down the hill as many times as you want during that time! As a bonus, you'll get to enjoy stunning views of the Great Smoky Mountains from the top of the hill!
2. Ice Skating at the Mountain Mile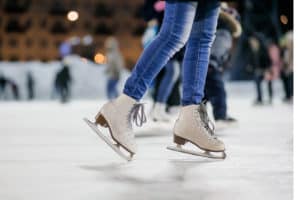 Another one of the top outdoor things to do in Pigeon Forge TN during the winter months is ice skating at the Mountain Mile! While this shopping, dining, and entertainment destination is popular all year long, you won't want to miss the unique ice rink that is set up during the winter season! It is made of a synthetic plastic material that allows you to skate and walk on it with regular shoes! There are rental skates available for a nominal fee, or you are welcome to bring your own.
3. Go Shopping at The Island in Pigeon Forge
It never gets too cold to shop at The Island in Pigeon Forge, a massive complex with over 40 unique shops! Whether you are looking for some cool new apparel, toys for the kids, or Smoky Mountain souvenirs, there is truly something for everyone in the family! If hunger strikes during your shopping adventure, The Island also offers a fantastic selection of eateries and restaurants to satisfy your appetite! Don't miss out on all the thrilling amusement rides and free fountain show on the property!
4. Play Miniature Golf at the Crave Golf Club
You may be surprised to know that one of the top outdoor things to do in Pigeon Forge TN during the winter months is miniature golf! There are several challenging courses available along the Parkway, including a pair of candy themed courses at Crave Golf Club! The outdoor rooftop course winds through environments such as the Rock Candy Mountain, Bubblegum Garden, and Jellybean Jungle! If it's too chilly on the roof, just head inside to the indoor course that takes you on a journey through cliffs made of cocoa, ice cream sculpted canyons, and even a sugar safari!
Check out all of our Smoky Mountain cabin rentals today to stay close to all of these fun outdoor things to do in Pigeon Forge TN! We look forward to seeing you soon in the Smoky Mountains!