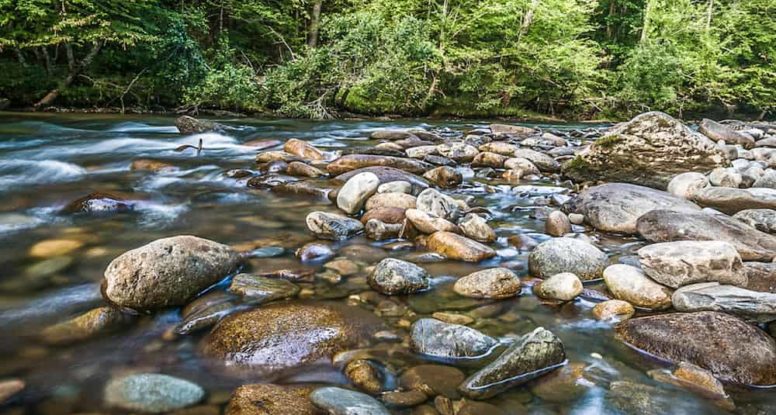 Top 4 Reasons Why You'll Want to Hike the Metcalf Bottoms Trail
One of the most popular trails in the Great Smoky Mountains National Park is the Metcalf Bottoms Trail, an easy 1.5 mile round trip hike that is fun for all ages! Despite the relatively short trail, it is packed with beautiful scenery, natural wonders, fascinating history and more! The best part is that you'll find the trailhead within a short drive of our Smoky Mountain cabin rentals! Here are the top 4 reasons why you'll want to hike the Metcalf Bottoms Trail:
1. Appropriate for Guests of All Ages
The trail is an excellent hiking option for families on vacation in the Smokies because it is appropriate for all ages! You can bring everyone from young children to grandparents to explore this relatively short trail that only gains 100 feet in elevation from start to finish! The trail extends off of the Metcalf Bottoms picnic area and it is entirely made of dirt, which is well packed after years of use. If you have any toddlers, note that it's best to leave the strollers at the cabin as there are some large tree roots that cross the trail!
2. Fascinating Historical Structures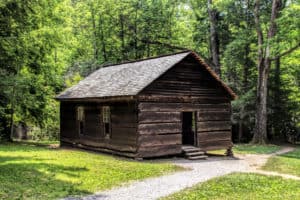 The trail is not just known for its natural beauty, but also for some fascinating historical structures to discover along the way! Just a bit after the trailhead, there is a rock wall located on the left that marks an old home site that was once part of the now abandoned Little Greenbrier community. At the end of the trek, you'll find a small log cabin that was built in 1882 and used as a schoolhouse and church for more than 50 years! Known as the Little Greenbrier School, this tiny structure still contains an old blackboard and desks that were used by the Little Greenbrier community many years ago!
3. Beautiful Scenery Along the Metcalf Bottoms Trail
Another reason why you'll want to hike the Metcalf Bottoms Trail is because it is filled with beautiful scenery from start to finish! You'll follow along a creek during your journey and cross a few lovely streams, all while strolling among a stunning canopy of trees! Due to the shade of this trail, it is especially popular during the warm summer months in the Smoky Mountains! Be sure to bring your camera along for the adventure to capture some photos of your family and friends on this gorgeous trail!
4. Close to Our Cabin Rentals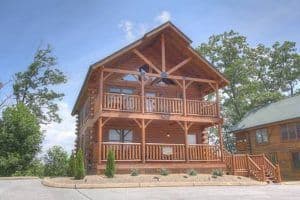 The Metcalf Bottoms Trail is just minutes away from our Smoky Mountain cabin rentals, making it easy to beat the crowds in the morning and get a great parking spot! To reach the trailhead, simply head to Wears Valley Road, turn left and go about a mile. Turn right on Line Springs Road (which eventually turns into Wear Cove Gap Road) and go about 3 miles to the trailhead parking area on the right! After a day of hiking, you can look forward to returning to your cabin for a relaxing evening on the deck or a soothing soak in the hot tub!
Check out all of our cabins in the Smoky Mountains today to stay close to the Metcalf Bottoms Trail and plenty of other exciting hiking options throughout the Smokies! We look forward to seeing you soon!