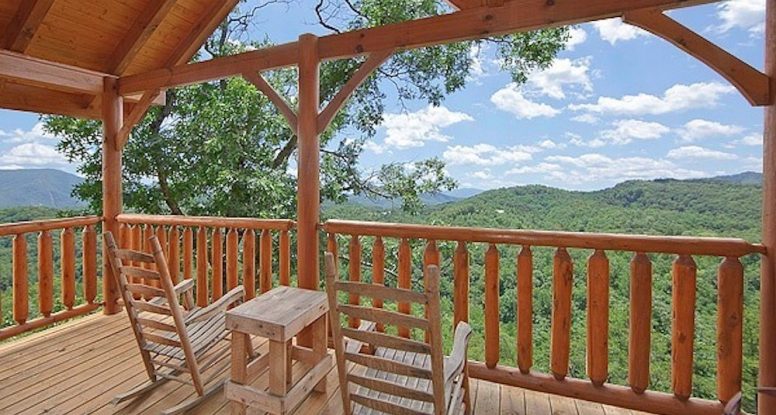 Top 5 Reasons Why Hikers Love Our Rental Cabins in Wears Valley TN
While solo travelers, couples, families, and groups all love staying at Hearthside at the Preserve, hikers especially enjoy our lovely cabin resort high up in the Smoky Mountains! Our cabins are not only minutes away from hundreds of scenic hiking opportunities but also have all the amenities necessary for a comfortable and fun-filled vacation! Here are the top 5 reasons why hikers love our rental cabins in Wears Valley TN:
1. Close to the National Park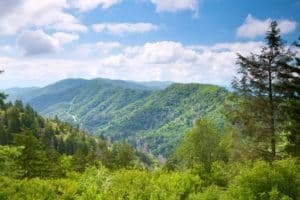 Our Wears Valley cabins are close to the Great Smoky Mountains National Park, where guests have a virtually endless selection of hiking trails to enjoy! The closest entrance into the park from Hearthside at the Preserve is in Townsend, TN, which can be accessed on Route 73 via Route 321. As a bonus, the Townsend entrance is much less busy than the Sugarlands entrance near Gatlinburg! Townsend is also closer to the popular Cades Cove area, which contains highly rated hiking trails such as the Abrams Falls, Ace Gap, Gregory Bald, Rich Mountain Loop, and Rocky Top trails.
2. Convenient Exercise Facility
Another reason why hikers love staying at Hearthside at the Preserve is because we offer a newly modeled exercise facility! If rain, thunderstorms or other inclement weather has spoiled your outdoor hiking plans, just head to our exercise facility for the perfect workout! This facility contains cardio equipment, free weights, and all of the other equipment you need for your fitness routine! Before you know it, the rain will have cleared and you can get back to hitting the trails!
3. Sauna and Steam Room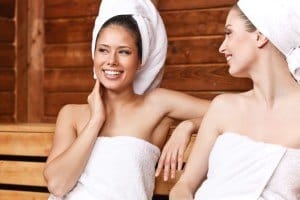 One of the many perks of staying at our rental cabins in Wears Valley TN is the access to a sauna and steam room! After a strenuous day of hiking, there is nothing like kicking back in these facilities and treating yourself to some serious relaxation. After returning back to your cabin, continue pampering yourself with a soothing session in your private hot tub and let the jets soothe all your muscles.
4. Fully Equipped Kitchens
We know many hikers mean serious business and want to get on the trails as quickly as possible, so it is no wonder why so many hikers love the fully equipped kitchens in the cabins at Hearthside at the Preserve! Prepare a delicious breakfast in the comfort of your cabin before starting the day and get all the energy you need for a busy morning in the national park! This saves a tremendous amount of time from dining out each day, and it saves a lot of money too.
5. Comfortable Bedrooms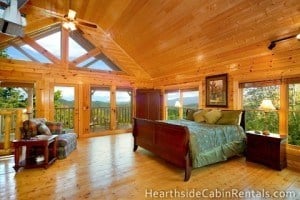 The most important thing any hiker needs before a big day on the trails is a solid night of sleep, just what you will get when staying at our cabins in Wears Valley! Whether you are staying in our 1 bedroom cabins or our 12 bedroom cabin, you can count on a delightful night of rest! Open the windows to fall asleep with the fresh mountain air or use the thermostat to control the temperature to your desire. You will never have felt so rested as you will after a vacation at Hearthside at the Preserve!
Check out all of our cabin rentals in Wears Valley TN today to plan your own hiking adventure to the Great Smoky Mountains! We look forward to seeing you soon!