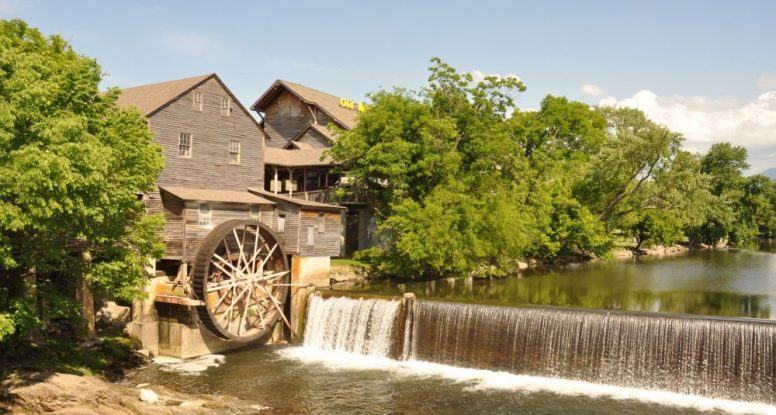 Top 3 Reasons Why You Need to Visit The Old Mill in Pigeon Forge
No visit to the Smoky Mountains is complete without a visit to The Old Mill in Pigeon Forge! This unique destination offers an authentic mountain experience where you can enjoy delicious southern cooking, specialty shops, and even some fascinating history! Here are the top 3 reasons why you need to visit The Old Mill in Pigeon Forge during your vacation in the Smokies:
1. The Old Mill Restaurant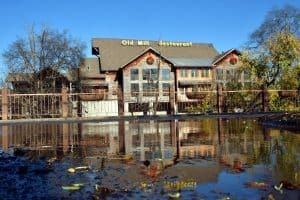 One of the most legendary dining destinations in Pigeon Forge is The Old Mill Restaurant, where hearty southern dishes are served in a beautiful historic setting! The only thing better than the food is the friendly staff who are delighted to welcome you to the restaurant with plenty of southern hospitality! Whether you choose to eat breakfast, lunch, or dinner, you can count on wholesome ingredients and time-tested recipes for a delicious meal. Some of the popular entrees at The Old Mill Restaurant include the fried chicken, country ribs, and boneless pork chops. There is even a special children's menu just for the little ones in your family!
2. Unique Specialty Shops
The Old Mill in Pigeon Forge is also known for its wonderful collection of unique specialty shops where you pick up all types of Smoky Mountain souvenirs! If you are looking for a special gift for yourself or a loved one back home, be sure to browse through The Old Mill General Store. This fun shop offers many ways to take home the flavor of the Smokies, including flours, pancake mixes, and tons of other goodies! You will also find homemade jams, jellies, and other products from the Old Mill Signature line of foods, as well as a distinctive selection of gifts, crafts, and memorabilia!
3. Fascinating History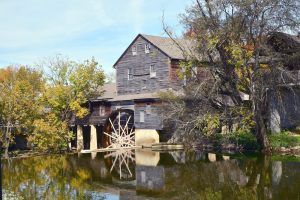 Another reason why you need to visit The Old Mill in Pigeon Forge during your vacation is to learn about the fascinating history of the Old Mill! The story of The Old Mill started nearly two centuries ago when local farmers with sacks of grain traveled to the newly built gristmill along the Little Pigeon River. Today, it is one of the oldest operating grist mills in the country and one of the most photographed mills in America! The Old Mill has also been placed on the National Register of Historic Places for its importance to the community, so don't forget to bring a camera along to take a photo of your own!
Where to Stay
Stay just minutes away from The Old Mill in Pigeon Forge when you book a vacation with us! Our gorgeous resort in Wears Valley has phenomenal views of the Smoky Mountains! We have a wide variety of cabins available, ranging from 1 bedroom cabins for a romantic getaway to 12 bedroom cabins for large families and groups! While staying in our resort, enjoy a variety of fantastic cabin amenities including outdoor hot tubs, fireplaces, fully equipped kitchens, free wireless internet access, and much more!
Check out all of our cabins in the Smoky Mountains today to plan your vacation near The Old Mill in Pigeon Forge! We look forward to your stay!