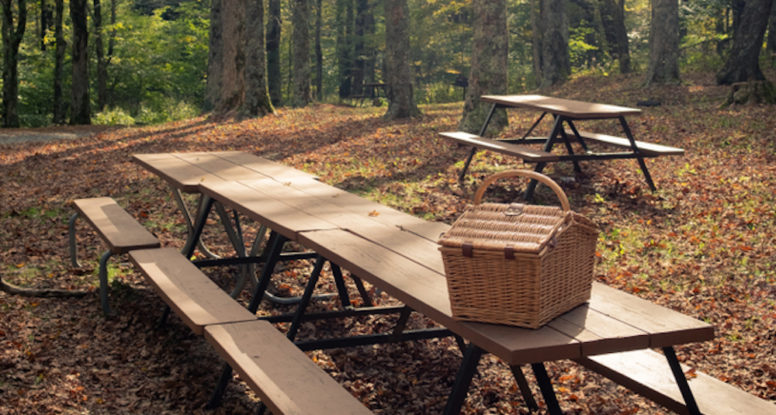 Top 5 Smoky Mountain Picnic Areas Your Family Will Love
When you come to the Smoky Mountains, you probably want to spend some time in the national park. You also probably want to spend time with family and friends. One of the best ways to do both of these things is to have a picnic! There are several Smoky Mountain picnic areas you can choose from. Here are the top 5 Smoky Mountain picnic areas your family will love:
1. Metcalf Bottoms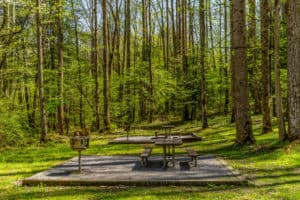 One of the best places for a picnic is at Metcalf Bottoms. This area is open year round, so no matter when you're here, you can enjoy a picnic outside! There are 122 picnic table sites in the area, and many of them are right beside the river. You can enjoy your sandwiches, grilled meal, or something you picked up on your way into the national park and watch the water rush over the rocks. Even if you're at a site that's not next to the river, you can walk over after you're done eating. There are restrooms at the Metcalf Bottom picnic area.
2. Cades Cove
Another popular Smoky Mountain picnic area is the Cades Cove picnic area. It is right next to the campground and the Loop. This picnic area is also open year round, and it has 81 picnic sites. Each site has a charcoal grill where you can make burgers, hot dogs, or anything else you want. You do have to bring your own supplies and clean up after yourself. Many of the sites are next to a creek or nestled in the woods. This is a popular area, so be sure to give yourself enough time to get there and pick out a place to go.
3. Look Rock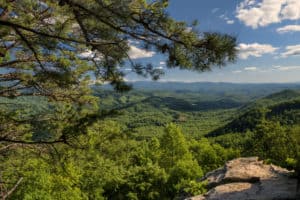 Look Rock is an area off of Foothills Parkway, a beautiful scenic drive in the Smoky Mountains. There's an incredible lookout with mountain views you won't want to miss. The picnic area at Look Rock has 51 picnic tables. It is open from May 1st to October 31st. Your family and friends will enjoy spending time together in this beautiful area.
4. Cosby
A hidden gem of Smoky Mountain picnic areas is Cosby. It's not in a heavily visited area of the national park, but it's a beautiful area to have a picnic. There are 35 picnic sites with charcoal grills. It is open from April 3rd to November 1st. It is right outside of the Cosby campground, but you don't have to be a guest to use the picnic area. There's a creek nearby, and you'll have fun exploring the wooded areas before and after you enjoy your meal.
5. Chimneys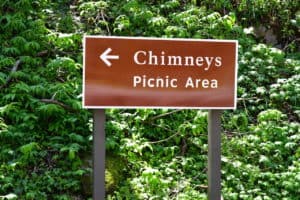 The Chimneys picnic area in the national park is right outside of Gatlinburg. It is next to the river, giving you a beautiful view to look at. Your family will enjoy exploring the wooded areas around the picnic sites before and after you eat. Kids and adults will have fun eating your own meal you made or something you picked up from one of the local restaurants.
These Smoky Mountain picnic areas are a great way to see the mountains and spend time together. Are you ready to plan your next Smoky Mountain trip? Look through our cabins in Pigeon Forge and pick one today!