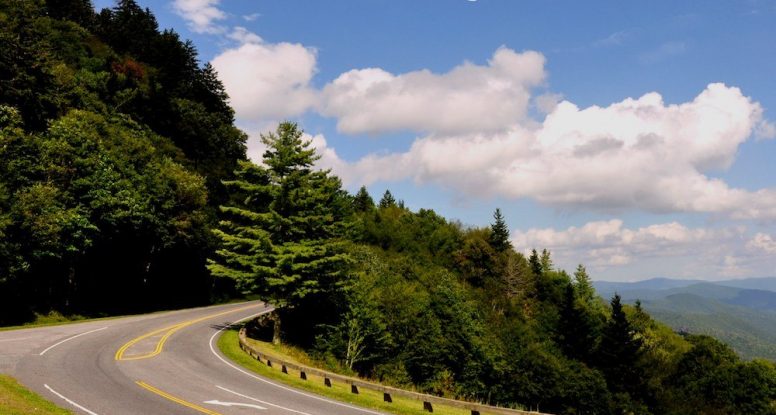 Top 5 Smoky Mountain Scenic Drives You Should Go On
Do you want to see the beauty of the mountains but don't want to get out and hike? You should take a Smoky Mountain scenic drive! You get to explore in the comfort of your car and have the option to get out and stretch your legs if you want. Plus, there are so many roads to choose from! Here are the top 5 Smoky Mountain scenic drives you should go on:
1. Foothills Parkway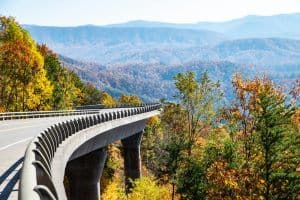 One of the most popular drives is the Foothills Parkway. This road is unique because the government approved of its construction in 1944. It has been completed in sections ever since then, and there are still sections that have yet to be started. There are about 33.5 miles between each completed section that will be completed in the future. You will find amazing views along all of the open portions of the road. If you want to see the start of the fall colors or the bright green leaves when spring comes, this is a great road to use.
2. Newfound Gap
If day trips are your thing, you should drive Newfound Gap. This road connects Gatlinburg, Tennessee to Cherokee, North Carolina. Newfound Gap is the lowest drivable pass in the Great Smoky Mountains National Park. Along this road, you'll find a ton of interesting spots where you might want to stop and see the sights, such as Clingmans Dome. There are also plenty of pull offs where you can take incredible pictures of the mountains and valleys.
3. Cades Cove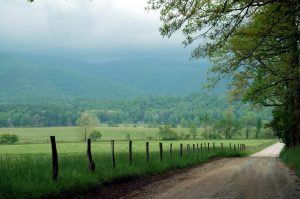 Cades Cove is the most popular Smoky Mountain scenic drive. More than 2 million people visit Cades Cove every year. The paved road takes you through a valley that is surrounded by mountains, providing you with a picturesque adventure. It's also one of the top spots to see Smoky Mountain wildlife such as black bears and white tailed deer. There are plenty of areas where you can stop and get out to explore historic buildings and hiking trails.
4. Roaring Fork Motor Trail
Looking for a more scenic route to take? The Roaring Fork Motor Trail is a one-way road that provides you with a scenic drive you won't forget. You'll drive alongside a mountain creek most of the drive. Popular hiking trailheads are off of this road, and you can even see historic homesteads along the drive. You might even spot a black bear or two as you drive along!
5. Wears Valley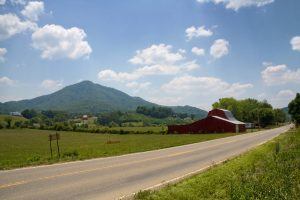 A Smoky Mountain scenic drive many people don't know about is along Wears Valley. This road connects Pigeon Forge to Townsend and is about 15 miles long. It's a beautiful drive through the back country where you can see people's homes, farm land, and find cute little mountain shops where you might want to stop and look around. There are also a ton of restaurants where you'll find delicious food!
Taking a Smoky Mountain scenic drive is a great way to explore. Ready to come back to the Smokies? Plan your next vacation by browsing through our Pigeon Forge cabins!