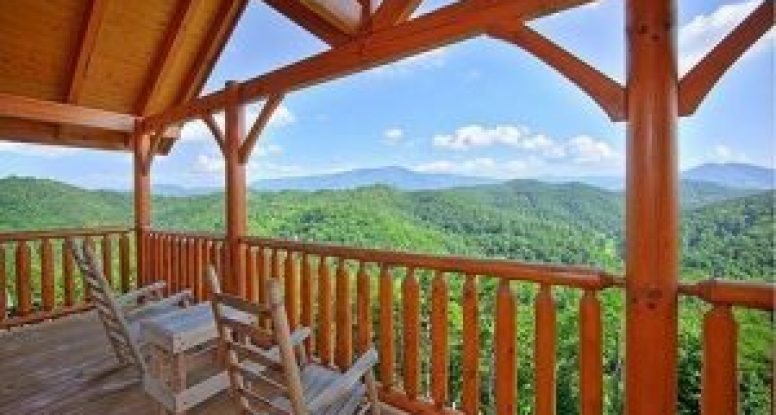 Top 4 Reasons Why You'll Love Our Cabins in Wears Valley TN for Your Family Vacation
Family vacation time is important, it's your chance to bond with your kids and make memories everyone will cherish. A great place to make those memories is at our cabins in Wears Valley TN! You'll enjoy seclusion and amenities that will take your stay from just okay to fantastic! Keep reading to learn more about our cabins:
1. Seclusion
Wears Valley showcases the beautiful countryside of Tennessee, and some great mountain views as well. You and your family will be able to enjoy the seclusion that comes along with the location of our cabins. So if your goal is to come on vacation and enjoy some real bonding time with your family, you won't have any distractions. Because of this secluded location, a great family experience to have is stargazing. Enjoy a night out on your cabin's porch looking at the stars because they will shine very brightly once you are away from the city lights.
2. Short Drives
While you may have a peaceful, secluded cabin location, you won't be far from the action! You will be under a 30-minute drive to Dollywood! Here, you and the family can find something for everyone to enjoy, whether it's the rides, the shows or even the food! Then you won't have a long drive back to your cabin either. You will easily be able to drive to Pigeon Forge if you want to see any shows, dine out or go shopping. The Great Smoky Mountains National Park will even be an easy drive! You can spend the day hiking trails, exploring Cades Cove or go to the Visitor Center to learn more about the park and have a picnic. Our cabins in Wears Valley TN are a short and pretty drive from all the action!
3. Saves You Money
How can your cabin save you money? A couple of ways! If you have a little bit of a larger family going on vacation you can easily find a single cabin to accommodate everyone. Otherwise, you could be in a hotel reserving multiple rooms that may not even be anywhere near each other. You'll be able to save on your grocery and eating out bills too. All of our cabins have full kitchens, so when you go grocery shopping you'll not only have room for everything, but you'll also have a refrigerator to keep it fresh. Because of the full kitchen, you can cook meals together in your cabin instead of paying an expensive dining out bill for most of your meals.
4. Amenities
The amenities you will find in our cabins will be what makes your stay with us so wonderful. You can find relaxing Jacuzzi and hot tubs to soak in, inspiring mountain views and more! We have cabins that even have game rooms where you can find games like pool tables, air hockey and more so you and your family can have a game tournament night. You and your family will also have access to resort-style amenities when you stay with Hearthside at the Preserve. You can enjoy our outdoor pool on warm, sunny days, or relax in our sauna and in-ground hot tub. There's even an onsite workout facility you may use.
Click here to take a look at all of our cabins in Wears Valley TN! Come enjoy your next family vacation with us, and make memories in the Smokies that will last forever.