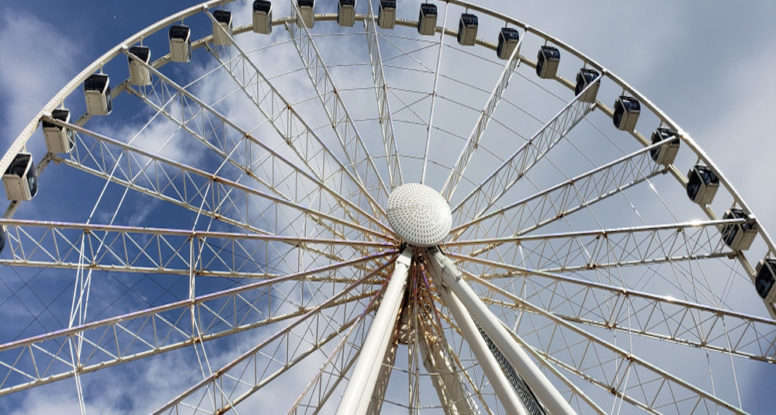 Top 5 Romantic Things to Do in Pigeon Forge With Your Sweetheart
If you are looking for the perfect romantic getaway with your sweetheart, there is no better destination than Pigeon Forge TN! The delightful ambiance of the Smoky Mountains surrounds this exciting town and you will find all kinds of wonderful things to do in Pigeon Forge, from unique attractions and shopping options to some of the best restaurants in the Smokies! Here are the top 5 romantic things to do in Pigeon Forge with your sweetheart:
1. Stroll Through Patriot Park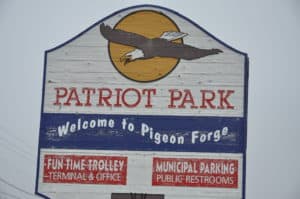 The Pigeon Forge Parkway is jam packed with fun activities including miniature golf courses, go kart tracks, arcades, and more! If you want to get away from the action for a bit and enjoy a peaceful stroll, head over to the walking trail at Patriot Park! This pleasant park is home to many popular activities throughout the year, including the Winterfest lights, 4th of July fireworks, and the Patriot Festival. The highlight is a half mile trail that meanders through the park and is lined with flags from all 50 states!
2. Ride the Great Smoky Mountain Wheel
Another one of the top romantic things to do in Pigeon Forge with your sweetheart is a ride on The Great Smoky Mountain Wheel. This 200 foot tall Ferris wheel is the centerpiece to The Island in Pigeon Forge and is one of the tallest attractions in the Southeast. While riding on the wheel, you can enjoy stunning views of the Smoky Mountains through the all glass gondolas. For a truly romantic experience, hop on the Great Smoky Mountain Wheel for a night ride, don't forget to kiss when you reach the top!
3. Have Dinner at Gaucho Urbano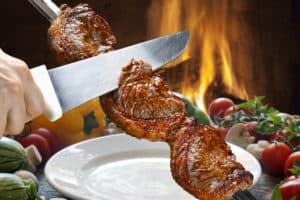 Pigeon Forge is home to a wide variety of restaurants for all tastes, ranging from Italian and Chinese to delicious southern comfort food. If you are looking for the perfect romantic dinner, set your sights on the Gaucho Urbano Brazilian Steakhouse. This is the first Brazilian steakhouse in Pigeon Forge and features an upscale dining atmosphere couples love! The menu features a variety of premium grilled meats, seasonal offerings, and a wide selection of cocktails, wine, and beer on tap.
4. Take a Romantic Carriage Ride
If you want to treat your sweetheart to a unique fairytale experience, enjoy a romantic carriage ride with Heritage Carriage Rides. This is your chance to take an authentic carriage ride in the heart of Pigeon Forge for an evening you will never forget! Each carriage ride lasts about 15 minutes, depending upon traffic congestion and other conditions. Heritage Carriage Rides is located in Walden's Landing and no reservations are required, so head on over anytime after dark until 11 pm.
5. Stay in a Cabin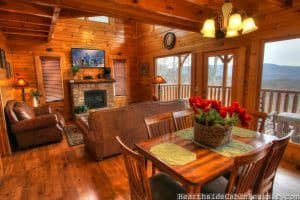 Make the most of your romantic getaway to Pigeon Forge by staying in one of our cabins. They feature breathtaking views of the Smokies and a variety of amenities you will love, including fully equipped kitchens, bubbling hot tubs, fireplaces, and more. While staying at our resort, you can also take advantage of our resort amenities such as a sauna, steam room, exercise facility, and an open-air outdoor pavilion.
Check out all of our cabin rentals in the Smoky Mountains today to stay close to all of these romantic things to do in Pigeon Forge! We look forward to welcoming you!