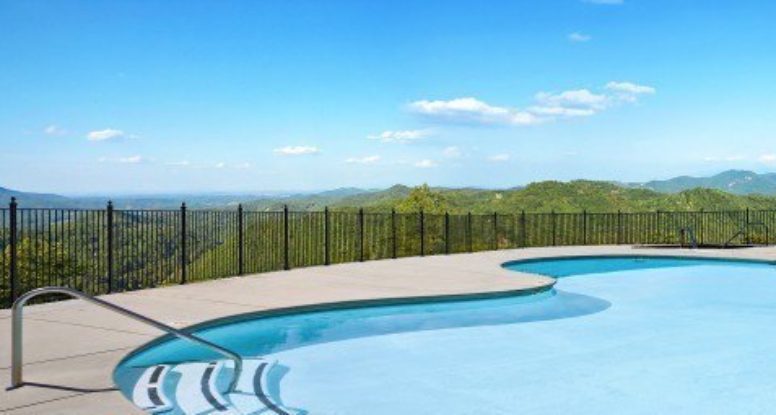 4 Unique Resort Amenities for You to Enjoy While Staying at Our Wears Valley Cabins
Hearthside at the Preserve has become well known for its beautiful cabins in a stunning location, comfortable accommodations and incredible amenities. However, many guests are delightfully surprised to find out that they can also enjoy a variety of exclusive resort amenities while staying with us during their vacation! Here are 4 unique resort amenities for you to enjoy while staying at our Wears Valley cabins:
1. Modern Exercise Facility
Whether you want to maintain your daily workout routine or work off a hearty Southern meal, take advantage of our newly remodeled exercise facility for all of your fitness needs! We offer all types of modern equipment including free weights, treadmills, weight machines and more, making it easy for you to keep in shape. Our exercise facility also comes in handy when inclement weather may have spoiled your hiking plans or other outdoor activities. Bring along some headphones to pump you up during your workout or watch a favorite program on the television as you walk a few miles on the treadmill!
2. Outdoor Pool and Hot Tub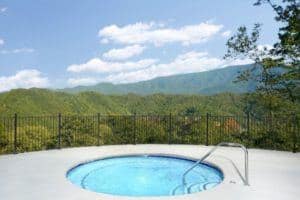 There is nothing quite as refreshing as a dip in our heated outdoor swimming pool on a warm summer afternoon! Our lovely pool area is surrounded by the beauty of the Smoky Mountains, making it the perfect place to lounge in the sun or to splash around in the pool. The only thing you need to bring is your bathing suit, sunscreen and a beach towel for a day of fun in the sun! The pool area also features a bubbling hot tub that feels sensational on your sore muscles after a day of exploring the Great Smoky Mountains National Park. The hot tub can often be a great place to socialize with some of your fellow guests from around the world who have come to enjoy the pleasures of Wears Valley.
3. Sauna and Steam Room
While staying at our Wears Valley cabins, pamper yourself with some relaxing time in our sauna and steam room facilities! While these types of amenities are often reserved for expensive spas or exclusive sports clubs, you can enjoy them for free simply by choosing Hearthside at the Preserve for your vacation! The sauna and steam room offer the perfect way to relieve your stress from the hustle and bustle of everyday life, making you feel better than you have in months!
4. Covered Outdoor Pavilion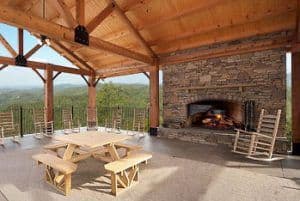 If you simply want to kick back and enjoy the fresh mountain air, head to our covered outdoor pavilion area! This gorgeous pavilion features rocking chairs where you can gather for friendly conversation, read a novel or simply admire the stunning Smoky Mountain scenery. If you are staying in several cabins with a large family or group of friends, the outdoor pavilion is a fantastic place to spend some time together. There is an even a fireplace in the pavilion to provide a warm and inviting ambiance to all of our guests.
Check out all of our Wears Valley cabins today to enjoy these unique resort amenities during your Smoky Mountain vacation! We hope to see you soon at Hearthside at the Preserve!