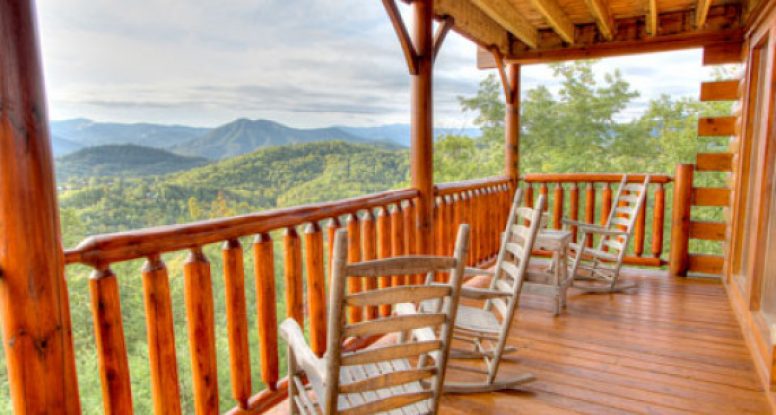 3 Types of Vacation Groups That Are Perfect for a 2 Bedroom Cabin in Wears Valley, TN
Any excuse for a vacation is a good excuse! A 2 bedroom cabin in Wears Valley, TN with Hearthside at the Preserve can be your Smoky Mountain escape! Here are our 3 favorite reasons to get to packing and coming on vacation as soon as possible at our cabins!
1. Family Vacation
A 2 bedroom cabin in Wears Valley, TN is perfect for your next family vacation. Hotel rooms are small, cramped, and usually overpriced. You spend the same amount, maybe even less, when you stay in a cabin. You'll definitely save on going out to eat and having a large dining bill since you'll access to a full kitchen. More important than saving money you'll get to spend quality time with your kids. You can have a game tournament inside the cabin on a pool or foosball table. You can have a movie marathon while cuddled up in bed or in the living room in front a warm fire. Moreover, you won't be far from the Great Smoky Mountains National Park so you can all get out, exercise, explore, and make memories in our beautiful area.
Our Bear-a-dise cabin has everything you're looking for in a family vacation like an arcade room, plenty of space, a nice full kitchen, WiFi, and more! You can even bring along your furry family members to this rental property!
2. Couples Retreat
Can you remember the last time you got to spend some one on one time with your significant other? Between everyday life, having a job, and or a family, it's probably been a while. Come reconnect with your loved one in a 2 bedroom cabin in Wears Valley, TN. You can have a secluded space for just you two to relax. Soak in a hot tub together, split a bottle of wine while watching an evening sunset, or cook a romantic meal together in your fully equipped kitchen. You may also want to bring along another couple you're friends with. You'll have fun going out on double dates and exploring the Smokies together. Plus you'll always have someone around to get pictures.
Moonlight Ridge is one of our favorites for a couples retreat. It has a great view but is also secluded. It is beautifully decorated with a fireplace and indoor jacuzzi on property.
3. Friends Getaway
Are you ready for a girl's weekend or maybe the guys want to getaway. If you've been meaning to getaway for a weekend with your friends our 2 bedroom cabins in Wears Valley, TN are great for you! You'll have plenty of space for everyone without feeling cramped, so even when it's time to get some shut eye no will be left on an uncomfortable, old couch. You and your friends can relax from life's troubles in a hot tub, or spend an evening bonding over a favorite movie. You won't be far from Pigeon Forge or Gatlinburg either when you decide to go out to have some fun dining, shopping, and exploring. Renting a cabin can also save you money! You won't need multiple rooms like a hotel requires, you'll have a kitchen for cooking meals, and you can split costs.
Bear-riffic Getaway has all the space you'll need for a friends getaway. Inside you'll find comfy furniture, a jacuzzi, a pool table, and a foostable. The fun can just keep on going in this terrific cabin!
For a vacation you won't want to leave, book your stay in our 2 bedroom cabins in Wears Valley, TN today!