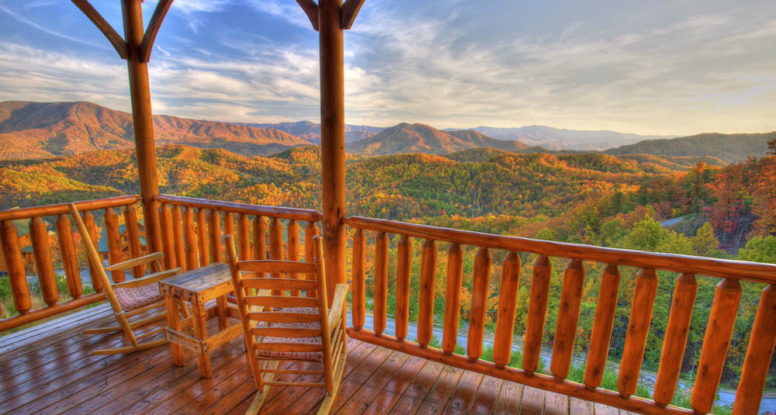 Top 4 Reasons Why Our Wears Valley Cabins Are Perfect for a Romantic Getaway
If you are looking for a memorable romantic vacation to the Great Smoky Mountains, Hearthside at the Preserve is your ultimate destination! Whether you are celebrating a new love, honeymoon or anniversary, our Wears Valley cabins have everything necessary for you to spend quality time together as a couple. Check out these top 4 reasons why our Wears Valley cabins are perfect for a romantic getaway:
1. Breathtaking Scenery
There is just something about the mountains that creates a special romantic ambiance for couples to enjoy. The first thing you will notice upon arrival at Hearthside at the Preserve is the gorgeous panoramic views that surround our resort-style community. We are considered the highest elevated resort in the Smoky Mountains, so this is a unique chance to appreciate the best views in the region. The great part is that you can enjoy this breathtaking scenery while relaxing on your cabin's private deck with your sweetheart!
2. Excellent Cabin Amenities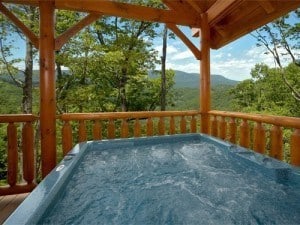 Couples love staying at Hearthside at the Preserve for the many excellent amenities that we offer to our guests. Each cabin features an outdoor hot tub where you can relax among the serenity of the mountains and watch the night sky come alive with thousands of stars. Our cabins also feature fully equipped kitchens where you can prepare a romantic meal and dine in the comfort of your cabin. If you want to cook outside for your loved one on a warm sunny day, we have outdoor grills where you can make a delicious picnic for two! Other great cabin amenities include cable television, laundry facilities and complimentary wireless Internet.
3. Wonderful Resort Features
Hearthside at the Preserve is filled with so many wonderful resort features that you could easily spend your entire vacation at our Wears Valley cabins without leaving the grounds! Our heated outdoor pool area is a delightful place to spend a summer afternoon where you can work on your tan or take a refreshing dip. We also feature a modern exercise facility where you can maintain your workout routine with the latest fitness equipment. Since you are on vacation, don't forget to spend some time pampering yourself in our sauna, steam room and outdoor hot tub!
4. Easy Access to Area Attractions
Although our cabins are tucked away in a beautiful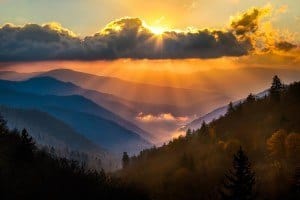 location at the top of a mountain, we are still just minutes away from all of the great attractions of the Smokies! Whether you are planning to hike the trails of Great Smoky Mountains National Park or explore the shops and sights of downtown Gatlinburg, you will love the short drive from everything that the Smoky Mountains has to offer. After a busy day of exploring the region, you can look forward to returning to Hearthside at the Preserve for a relaxing evening with your sweetheart!
Browse Our 1 Bedroom Wears Valley Cabins
Our 1 bedroom Wears Valley cabins come with everything you need and more for the perfect romantic getaway with your sweetheart. Check out all of our 1 bedroom Wears Valley cabins today to find the perfect one for you and plan your romantic getaway to the Great Smoky Mountains! We look forward to seeing you soon at Hearthside at the Preserve!