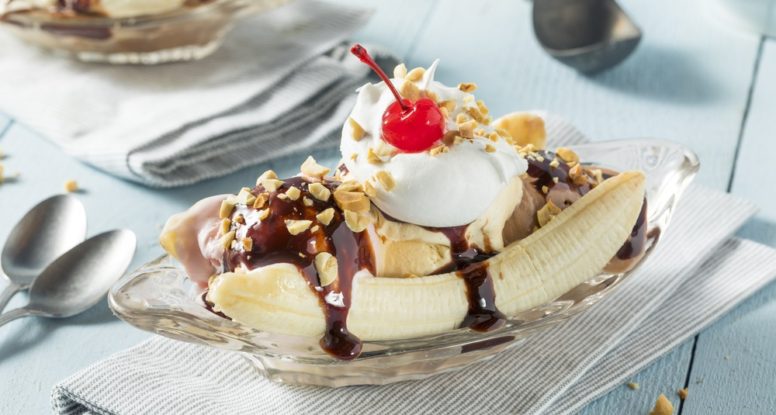 5 Wears Valley Restaurants That Are Hidden Gems You Need to Try
There are always a couple of restaurants that you are excited to try when you come on vacation. The ones that everyone talks about, but it's the restaurants off the beaten path sometimes have the can be true hidden gems and create new traditions. We are sharing some of the best little known Wears Valley Restaurants that you should try.
Mel's Diner is located at the beginning of Wears Valley Road. This is one of the best Wears Valley restaurants you will run across. The Diner is 50's themed with checkered floors and chrome as stand out features. Mel's serves breakfast, lunch, and dinner. However, dessert is often the star of the menu. They serve items like eggs with biscuits, hamburgers, salads, BBQ, and more. Their banana splits, shakes, and cobbler are stars of their dessert menu! Come to Mel's if you are looking for classic recipes at great prices!
Stone House Pizza is a great local pizzeria located in Wears Valley. It is family owned with special recipes that are passed down. They make hand make the dough and hand toss it, then dress it with fresh ingredients. Besides pizza, you can get tasty sub sandwiches, salads, garlic knots, and more. If you're feeling like pizza for lunch, head to Stone House to enjoy their pizza lunch buffet!
3. Friendly Falls
Friendly Falls is off the beaten path of Wears Valley. It appears to be a normal little general store, but there is some great food and snacks inside. You can find staples like corndogs and chips. Moreover, you can also find smoked rainbow trout and a special sampler platter. The true gem of Friendly Falls is their hand dipped ice cream! Or have an ice cream float or a cookie dough sundae instead. You can enjoy your food sitting near the waterfall that friendly falls is named after!
You'll find more than just catfish at Pawpaw's Catfish Kitchen, instead you'll find some delicious New Orleans style cooking! They offer other items like steak, fried shrimp, oysters, red beans with rice, po boys, and more all dressed with Cajun spices! Pawpaw's is owned and operated by a husband and wife that are both from New Orleans, and they both always make the effort to greet and talk to their guests. They do a great job preparing delicious food and creating a welcoming atmosphere.
If you are looking for a delicious breakfast then this Wears Valley restaurant is your answer! Stop by Grandmothers Kitchen to try some of the best biscuits in the area! Inside you'll be greeted by sweet Southern hospitality, and munch on authentic Southern food. You can expect to find menu items like pancakes, biscuits with gravy, country fried steak, and more!  Grandmother's Kitchen is little known breakfast stop that offers yummy food at very reasonable prices.
Take a look through and book one of our cabin properties, and you'll be one step closer to trying some great Wears Valley restaurants!