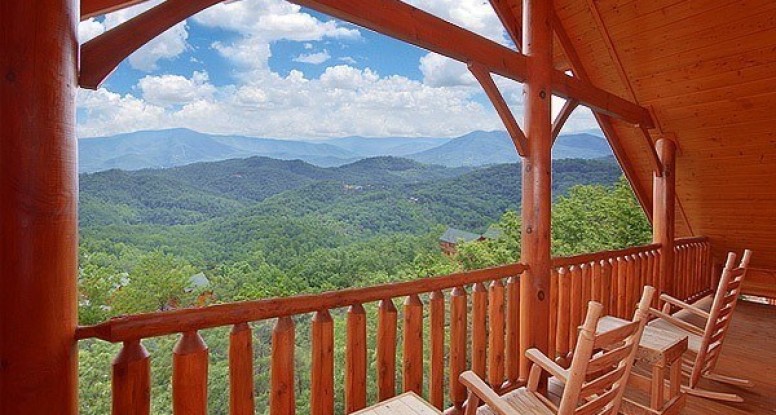 5 Things We Love About Our Wears Valley Cabins at The Preserve
Although it is sometimes overshadowed by other areas in the Smoky Mountains, Wears Valley is one of the best vacation destinations in East Tennessee. Located a little off the beaten path, this scenic community is ideal for people looking to getaway from the hustle and bustle of everyday life. We have put together a list of the top 5 things we love about Wears Valley vacation rentals:
1. Peace and Quiet
Our cabins in Wears Valley are tucked away on the quiet side of the Smoky Mountains so you can enjoy total peace and serenity on your vacation. Sit out on your cabin's deck to feel completely relaxed as you listen to the calm sounds of nature, or kick back in the hot tub under the night sky to witness a beautiful display of stars. After spending just a few hours in Wears Valley, you will see why many people prefer to stay in this secluded area of the Great Smoky Mountains.
2. Close to Attractions
Although our Wears Valley cabins are situated in a tranquil location, they are still just minutes away from the countless attractions in downtown Gatlinburg and Pigeon Forge. Simply hop in your car and within minutes you will find Dollywood, Dolly's Splash Country, Ober Gatlinburg, and all of the area's top attractions. However, while many people are fighting congestion on the Parkway to return to their accommodations in Gatlinburg or Pigeon Forge, you can look forward to a traffic free trip to your quiet cabin in Wears Valley!
3. Convenient Access to the Great Smoky Mountains National Park
When staying in Wears Valley, guests will have convenient access to a secret entrance into the Great Smoky Mountains National Park! This entrance, referred to as the Wears Valley or Wears Cove entrance, allows you to bypass many of the crowds so that you can head directly into the park. By booking one of our Wears Valley vacation rentals, you can quickly be on your way onto the many scenic overlooks and hiking trails in the most popular national park in the United States.
4. Unique Dining Options
Although there is nearly an endless selection of restaurants in Gatlinburg and Pigeon Forge, there are many great locally owned places to dine in Wears Valley! When you stay at our cabins in Wears Valley, you are just a short drive from restaurants offering everything from savory barbeque to farm fresh meals.
5. Amazing Scenery
Of course, one of the main draws of Wears Valley is the incredible scenery! There is just something magical about the mountain landscape that unfolds before your eyes when staying at one of our Wears Valley vacation rentals. Be sure to bring a camera to capture the unique environment that surrounds your cabin. Whether staying with us in the winter or the summer, the scenery in the area is truly something to behold.
Before you book one of our properties, check out our Wears Valley cabin rentals and start planning your vacation today.