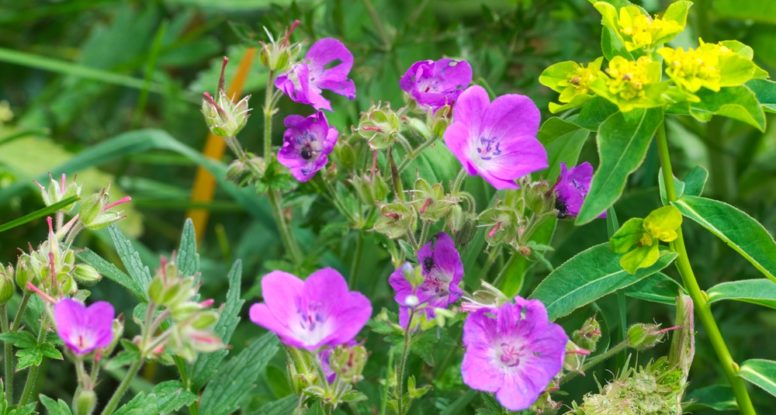 5 of the Best Spring Events in Gatlinburg TN
The delightful spring season has returned to the Smoky Mountains, bringing with it longer days, warmer weather and blooming wildflowers. The spring also signifies the return of many popular events to the region! If you are planning a spring getaway to the Smokies, be sure to check out these 5 fantastic spring events in Gatlinburg TN:
1. Smoky Mountain Trout Tournament
If you enjoy fishing, check out the 19th Annual Spring Smoky Mountain Trout Tournament! This exciting tournament brings locals and tourists together as they compete for more than $10,000 in cash and prizes! This is the largest trout tournament in the Smoky Mountains, with more than 10,000 trout stocked in over 20 miles of streams. Registration can be completed online at the official website or in person at Smoky Mountain Angler in Gatlinburg. The tournament takes place on the West Prong Little Pigeon River from the National Park boundary in Gatlinburg to
the Sevierville City Park bridge and it's tributaries.
2. Spring Wildflower Pilgrimage
Celebrate the season by attending the Spring Wildflower Pilgrimage, a unique opportunity to discover Great Smoky Mountains National Park with a professional guide. These guided programs take participants on an exploration of the region's wildlife, ecology, wildflowers and natural history. Although most events are outdoors and take place rain or shine, the Spring Wildflower Pilgrimage also features a fascinating variety of art classes and evening seminars.
3. Smoky Mountain WineFest
Grab a glass and prepare to sample wines from over 18 of the best wineries in Tennessee! The Smoky Mountain Winefest takes place at the Arrowmont School of Arts and Crafts where visitors 21 and over can purchase a ticket for sampling and a branded wine glass. Participants will also be able to sample small dish fare presented from some of the top restaurants in the Smoky Mountains. In addition, bottles of Tennessee wine and wine related merchandise will be for sale at the event.
4. Great Smoky Easter Arts and Craft Show
View one-of-a-kind handcrafted gifts and products from the local craft community at the annual Great Smoky Easter Arts and Craft Show! Participants can visit various craft displays, meet with vendors and even take part in demonstrations.This annual show is held at the Gatlinburg Convention Center in downtown Gatlinburg and admission is free.
5. Gatlinburg Beans and Cornbread Festival
Attend the Gatlinburg Beans and Cornbread Festival in downtown Gatlinburg to celebrate the town's Appalachian culinary past! Attendees of this free event can purchase a spoon for a nominal fee and sample recipes from all of the booths throughout the festival. There will be local restaurants and caterers preparing their original beans and cornbread for tasting while they subsequently compete for the top honors in the cook-off!
Learn about some of the perks of staying in our Smoky Mountain cabins on your next spring trip!
If you are looking for the perfect place to stay while attending these awesome spring events in Gatlinburg, check out our Gatlinburg cabin rentals! From scenic views, hot tubs and comfortable accommodations, Hearthside at the Preserve has everything you need for a spring vacation to the Smokies. We hope to see you soon!