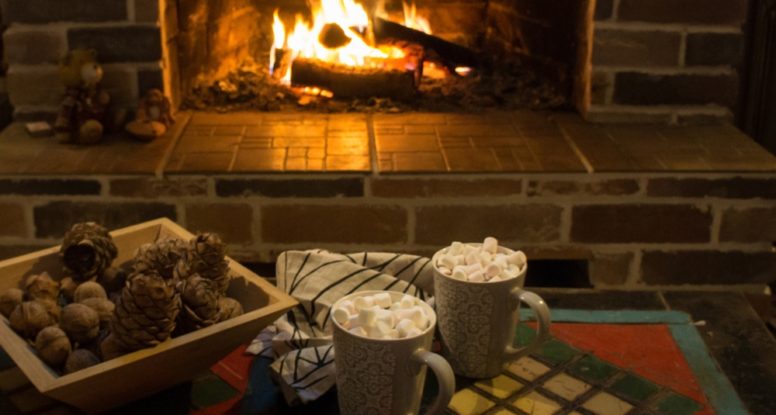 You Have to Try These 4 Festive Winter Cabin Activities During Your Stay
There really is nothing like sipping hot cocoa, cuddling up with a blanket, and lounging by the fireplace. Cabins are a great place to spend the chilly winter season with friends and family. Spending the holidays in a cabin brings about some amazing memories and quality time with the special people in your life. At Hearthside at the Preserve, we want to give you the perfect setting to enjoy a fun vacation in Wears Valley. We've put together a list of festive winter cabin activities that we hope will inspire you and your family to make the most out of your holiday getaway.
1. Christmas Movie Night
Our cabins come with a TV and DVD player, so you and your family can enjoy a festive movie night in. Everyone has that one Christmas movie they can't wait to watch every year. For each person, it can be something completely different. You can choose to watch classics like, "How the Grinch Stole Christmas" or "A Charlie Brown Christmas." The best thing to do is tell everyone to bring their favorite holiday movie and then you can vote on what everyone wants to watch. Don't forget to pop some popcorn to create a movie theater experience. No matter what movie you decide on, you'll bring some holiday cheer to those you love the most.
2. Bake Holiday Treats
The smell of freshly baked cookies and holiday treats can really stir up those feelings that Christmas time is almost here. Our cabins come with equipped kitchens, so you can bake some of your family's favorite holiday sweets during your stay. They'll love decorating some of grandma's cookies or any of the other traditional treats your family likes to make. These sweets will be great to snack on during your cabin vacation.
3. Sip Hot Cocoa by the Fireplace
The crackling of the fireplace is a lovely sound to hear on chilly mountain nights at the cabin. You and your family can sip hot cocoa as you gather around the fire for warmth. This might be one of the simplest winter cabin activities, but it is also the most relaxing. You won't have to worry about anything on your vacation. Just sit back and take in these beautiful holiday moments with your family. You'll remember these fun times for years to come!
4. Play Fun Games With the Whole Family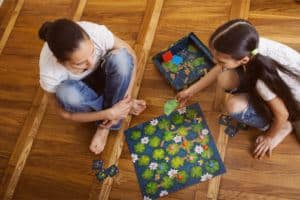 When you get the family together, you have to start up some friendly competition by breaking out the board games. You can choose classic games like Scrabble, Monopoly, or Checkers for the older family members. You can also let the younger kids choose from a selection of games they enjoy playing. Once you've picked a game it's time to bring out some snacks and watch the games begin! It'll be great bonding time for everyone.
Want to get out of the cabin for a little while? Check out these fun outdoor things to do in Pigeon Forge during winter!
Your family will love these festive winter cabin activities. Check out our selection of Wears Valley cabin rentals and book your getaway today.