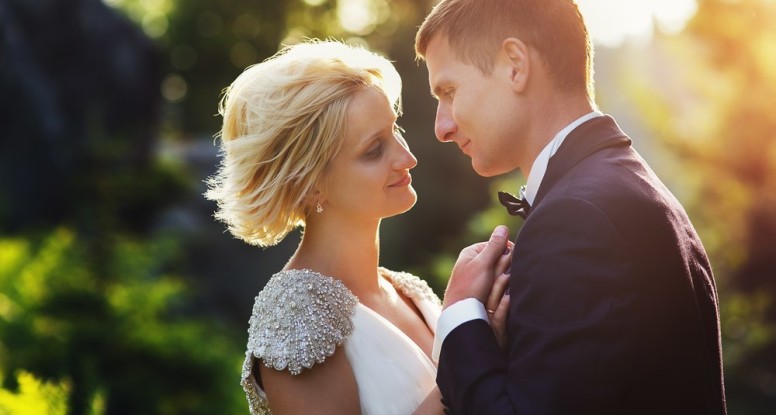 4 Reasons to Have Your Wedding in the Smoky Mountains at the Preserve
The day finally arrived, your boyfriend got down on one knee and asked you to spend the rest of your life with him and of course, you said yes. Now is the fun part, you get to put your wedding Pinterest board to use and start planning your wedding. There are so many amazing things that go into planning a wedding, however, probably the most important thing you need to decide is where you want to get married. You want a location where all of your loved ones can attend and a place that will always hold a special place in your heart. Our Smoky Mountains location has everything that you are looking for in a wedding venue. Here are a few reasons why you should have your wedding in the Smoky Mountains at the Preserve.  
1. Wedding Locations to Suit Your Needs
Unlike many locations, the Preserve has many great venue options that will suit all of your needs and wants for your wedding in the Smoky Mountains. To help you decide you need to ask yourself a few quick questions; do you want an indoor or outdoor wedding? do you want to be in a chapel? or do you want something more original? also how many people will be attending your wedding? Once you ask these questions you can decide between all of our great locations.
In-Cabin Weddings
In-cabin weddings in the Smoky Mountains are a very popular choice among couples. A cabin gives your wedding a secluded space for a high level of privacy on your special day. There are Smoky Mountain cabin rentals that will fit groups of any size, from 1 bedroom cabins to cabins that will sleep up to 74 people. Also, by having an in-cabin wedding in the Smoky Mountains you don't have to worry about going over your scheduled time, your costs will also go down by combining your venue and your lodging and it is a great way to bring the adjoining families closer together.
The Chapel at the Preserve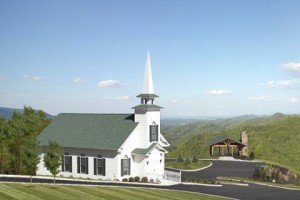 Maybe you are looking for a traditional setting for your wedding in the Smoky Mountains. The Chapel at the Preserve will offer you the picturesque location that you are looking for. From the outside, the chapel looks like something that is straight out of a storybook with a peaked roof with a bell tower, a colorful flower garden, and gorgeous mountain scenery. Inside the chapel, the wooden pews and the high-arched ceilings give the space a very elegant southern charm. This chapel accommodates up to 100 people and is perfect for a larger wedding.   
The Meadow at the Preserve
For your wedding in the Smoky Mountains you are wanting an outdoor wedding. The Meadow at the Preserve wedding location is the one of the most scenic locations in the Smoky Mountains. What also sets this location apart is that there is no set limit to how many guests that you invite to your wedding. This wedding venue is also within walking distance of the many great Smoky Mountain cabin rentals, so all of your guests will have a great place to stay.
For more great wedding venues at the Preserve CLICK HERE.
2. Getting Ready
Of course, as a bride you will need plenty of space and time to prepare for your wedding in the Smoky Mountains. Our Smoky Mountain cabin rentals provide you with a great location to spend time with your bridesmaids and prepare for the biggest day of your life. Many of our cabins feature large master baths that are a perfect place for you to do your hair and makeup. Also, our cabin rentals are only minutes away from our wedding venues so you won't have to travel far to get to your wedding.
3. The After Party
Once you become someone's wife, you will want to celebrate this new step in your life. Our Smoky Mountain cabin rentals make a great location for a wedding reception. Our cabin rentals come in all sizes, so they are perfect for wedding parties of all sizes. Also, our cabin rentals have a beautiful backdrop of the beautiful Smoky Mountains.
4. Memories That Will Last a Lifetime
The most important thing about your wedding is making memories that will last a lifetime. On this very special day, you will get to join together with your loved one and celebrate with your family and friends. The Smoky Mountains will provide you with a beautiful backdrop for all these amazing memories.
Now that you are someone's fiancé, you will be busy planning your beautiful wedding. Reserve your wedding in the Smoky Mountains at the Preserve today to ensure you get your perfect wedding location.