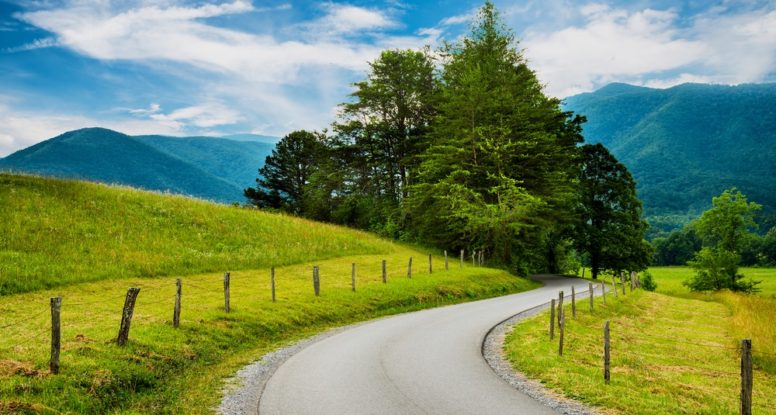 4 Spring Activities to Do When You Stay at Our Cabins in Wears Valley TN
Spring is a beautiful time in the mountains. There's plenty of attractions opening up and local scenery to explore. Hearthside at the Preserve has beautiful cabins in Wears Valley TN where you'll be surrounded by local scenery and not far from popular destinations. Keep reading to find out about 4 places you should visit this spring!
1. Cades Cove
Spring is a beautiful time of year in the Smokies! Take a short drive over to Cades Cove to enjoy the spring weather. You can explore the 11 mile loop that goes through Cades Cove by car, bike, and even horseback!  Along the loop you can pull off to explore rustic cabins, churches, and other historical structures. Cades Cove is also a great place to go on a few hiking trails, see waterfalls, and even see native wildlife like deer and bears! The area is a perfect place to be in springtime when the trees and flowers are freshly blooming. The best thing is that Cades Cove is a short drive from our cabins in Wears Valley TN.
2. White Water Rafting
With spring comes warmer weather and that means white water rafting is back in season! Take a trip down the river with Smoky Mountain Outdoors. They offer white water rafting in a wonderfully fun way. You and your family and friends will zip down the river together trying to navigate the waves and water. Be prepared to get wet though! If it's a hot spring day the river water will feel refreshing. If it's a chilly day you can still have a great time because Smoky Mountain Outdoors will provide water resistant clothing for you to wear.
Learn more about the Smoky Mountain Outdoors rafting here!
3. Wear Farm City Park
If it's a nice day outside and you want to let the kids play take them to Wear Farm City Park! The park has two playground areas with slides, swings, and two jungle gyms. You'll find plenty of space to run around so bring along a soccer ball or football to toss. Don't forget to bring along snacks and drinks to have a picnic. The Wear Farm City Park is a quick drive from our cabins in Wears Valley TN.
4. Dollywood
One of the best attractions to visit with your family and friends is Dollywood! Dollywood is Pigeon Forge's local amusement park. The park is named after beloved country star Dolly Parton, and throughout the park you can hear her music playing. Dollywood has over 40 rides and 15 shows. You can find exciting roller coasters like the Wild Eagle and Thunderhead. For smaller guests there are rides like the Lemon Twist and games in the carnival section. Dollywood is great place to enjoy a pretty spring day in the Smokies.
Learn more about Dollywood here!
Take a look at our cabins in Wears Valley TN, to find the perfect cabin for your vacation this spring.