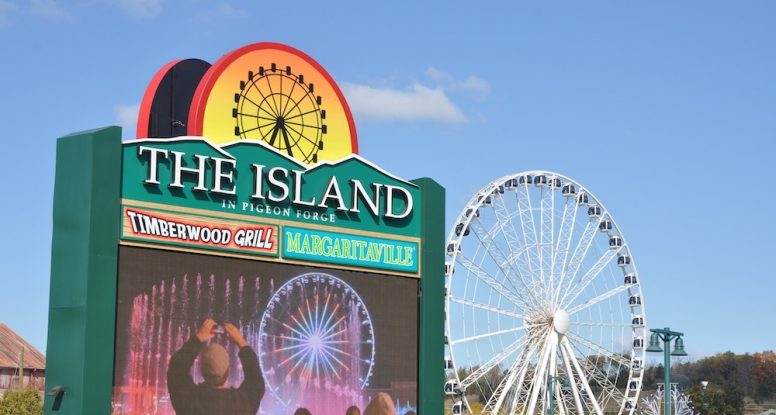 5 Things to Do in Pigeon Forge that are Close to Our Cabins
When you stay with us in one of our cabins, you'll have a variety of things to do in Pigeon Forge close to you! You'll want to try all the cool things you've heard about when you come to town. Check out these 5 things to do in Pigeon Forge that are close to our cabins:
1. The Tomb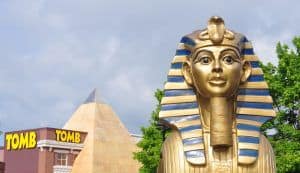 Do you love escape games? If you like unique themes and escape games, you'll definitely want to try The Tomb. You and your team of archaeologists will enter an ancient Egyptian pyramid and be trapped inside by the spirit of the Pharaoh. In order to escape, you and the group must solve his puzzles or you may never be released. The game runs about 45 minutes, and groups depart every 15 to 30 minutes. You'll definitely enjoy the realistic rooms and decorations, as well as your tour guide who is part of the interactive fun. Don't miss this escape game!
2. The Island
The Island in Pigeon Forge has everything from shopping to thrill rides to restaurants. You'll find something everyone wants to do! They have Arcade City where you can get points to win prizes. Take a ride on the Wheel or try the ropes course. Walking around the shops is neat since they have all kinds of novelty items. When you get hungry, you can always grab a snack at Auntie Anne's or get a meal at Timberwood Grille. You'll want to keep coming back to The Island!
3. Alcatraz East Museum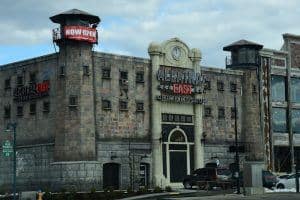 If you're fascinated by crime and looking for things to do in Pigeon Forge, head on over to Alcatraz East Museum to see cool exhibits about famous criminals. Be amazed by all the American crime history lining the walls as soon as you walk in.You'll be able to walk through jail cells, mug shots, and police lineups to see what it's really like. The Alcatraz East Museum also has a ton of crime artifacts, like cars, clothing, and more. They also have temporary exhibits, so make sure to visit before you favorite is gone!
4. Lazerport Fun Center
You get to try it all at Lazerport Fun Center! Play against family and friends in two laser tag arenas with plenty of places to hide. Driving go karts is fun for everyone, especially with all the twists and turns in the track. Indoor blacklight mini golf keeps everyone entertained, especially with the alien theme and unique features. You'll love being able to play games and gain points in the large arcade! You can race against each other with some games or test your skills. Plus, they have a huge selection of prizes!
5. MagiQuest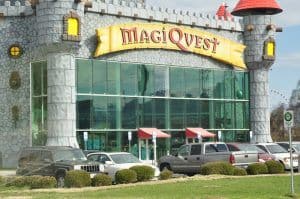 Would you like 4 great attractions for 1 great price? You'll find it at MagiQuest! The actual game of MagiQuest is a live-action role playing game that is interactive for the whole group! You'll be given a wand, then go on quests and adventures to solve mysteries. Next, you'll be able to go over and play Special FX Pirate Golf, which is an indoor mini golf course set in a pirate village. The entire course is set in blacklight. The Vault is a game that challenges you in stealth and agility. You must cross the room without breaking the beams of light. The 4th activity is the Odyssey Mirror Maze. You'll have to move through the holograph hallway and the dance room to make it through the maze. The whole family will love something about MagiQuest!
Now you know about all the exciting things to do in Pigeon Forge! You'll definitely want to stay with us since we're so close to these attractions. Browse through our available cabins to book your stay now!