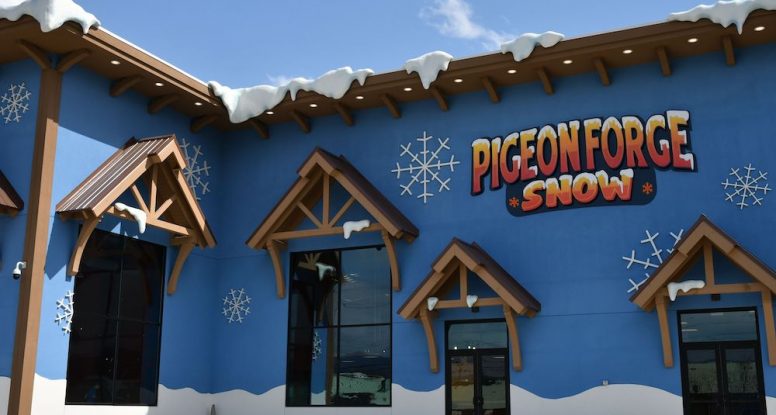 Top 4 Unique Attractions in Pigeon Forge TN That You Need to Visit
One of the fantastic benefits of staying at Hearthside at the Preserve is that our cabins are just minutes away from all of the exciting attractions in Pigeon Forge! While the Pigeon Forge Parkway is lined with fun miniature golf courses, go kart tracks and arcades, you will also discover some unique attractions that you won't find anywhere else in the USA! Here are the top 4 unique attractions in Pigeon Forge TN that you need to visit during your vacation:
1. Laser Gun Coaster
The Laser Gun Coaster at Rowdy Bear Ridge is North America's first Alpine Flyer, a suspended roller coaster ride that swings and soars through the ridge! As if that doesn't sound exciting enough, each of the 2 seater cars are equipped with laser guns where you try your best at hitting targets along the track! The Laser Gun Coaster operates both during the day and at night, and you can purchase a combo ticket that includes admission to the park's outdoor tubing hill! Just keep in mind that guests must be at least 40 inches tall to experience the coaster.
2. Alcatraz East Crime Museum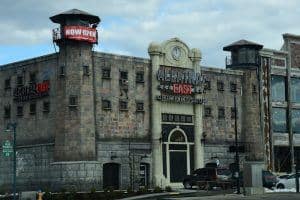 Another one of the top unique attractions in Pigeon Forge TN is the Alcatraz East Crime Museum, a fascinating museum that explores the criminal side of American history with 2 huge floors of exhibits! As you explore the 25,000 square foot museum, you will step into 5 galleries that burrow deep into criminal profiles, the penal system, victims' stories, crime prevention, forensic science, law enforcement and our justice system. Some of the most famous exhibits include Ted Bundy's Volkswagen Beetle and the White Ford Bronco that carried O.J. Simpson during the televised car chase!
3. Pigeon Forge Snow
Pigeon Forge Snow is an indoor snow tubing facility where you can go snow tubing all year long! There is an entire hillside of thrilling snow tubing hills, as well as a Snow Play area where kids can build snowmen and snow forts! You will also be surprised to know that the temperature inside the building is always between 60 and 70 degrees, so it's not even necessary to bring a coat! There is also no need to make a reservation because you can show up at any time, and the friendly staff at Pigeon Forge Snow will get you on the slopes!
4. Goats on the Roof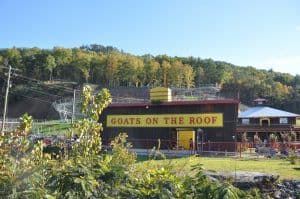 When it comes to unique attractions in Pigeon Forge TN, there is certainly nothing more unique than Goats on the Roof! This wacky roadside attraction on Wears Valley Road features a 2-level gift shop with jams, jellies, t-shirts, craft items and just about everything else imaginable! You can also satisfy your sweet tooth with a hunk of homemade fudge or a dish of homemade ice cream. And yes, there really are goats on the roof of the gift shop, and you can feed these hungry rooftop residents a can of goat chow!
Check out all of our Smoky Mountain cabin rentals today to stay just minutes away from these unique attractions in Pigeon Forge TN! We look forward to seeing you soon at Hearthside at the Preserve!