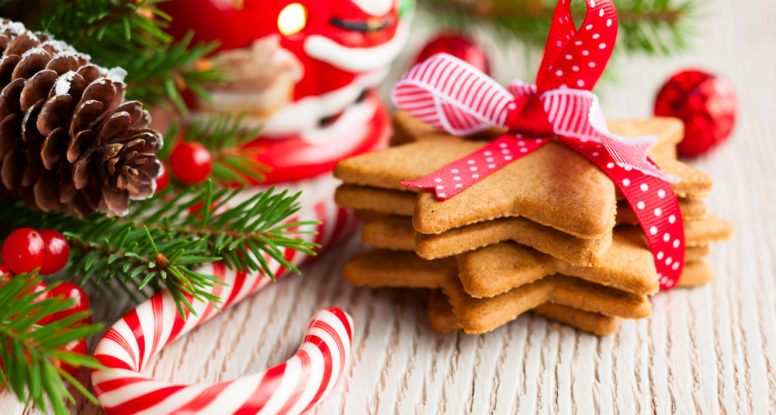 4 Ways to Celebrate Christmas in the Smokies with Your Family
This year, leave the stress of the holidays at home, and plan a fun and relaxing Christmas in the Smokies with your family! Read our list of the 4 best ways to celebrate the upcoming holidays while enjoying some much needed time away from the hustle and bustle of daily life!
1. Go to a Dinner Show
One of the most stressful things about the holidays is cooking the Christmas feast for your entire family. The shopping list is huge, the cooking takes hours and the cleanup afterwards is overwhelming. This year, you should consider celebrating Christmas in the Smokies with a fun, holiday inspired dinner show!
One of the most popular holiday dinner shows in the area is the Dixie Stampede Christmas Show. With twinkling lights, beautiful poinsettias, festive costumes, an amazing live nativity scene and of course a delicious 4-course country meal, there's no better way to get in the Christmas spirit than spending an evening at the Dixie Stampede!
Another entertaining way to enjoy some comedy along with delicious food is at the Hatfield & McCoy Christmas Disaster Dinner Show. Watch these dysfunctional families put their differences aside to come together for a knee-slapping evening of good food and holiday cheer!
2. Enjoy Family Time at a Cabin
Another great way to celebrate Christmas in the Smokies is to enjoy some family bonding time at our Smoky Mountain cabins. Our cabins have all the perks and special touches that will take your vacation from normal to spectacular and will keep your family entertained throughout your entire trip!
If your family loves watching movies together, you all will be amazed by our cabins' large theater rooms. The big screen, surround sound and comfortable seating make you forget that you're not at the movie theater! And if you enjoy competitive games like pool, air hockey, foosball and video games, you'll be excited to see your cabin's fully loaded entertainment room!
During the evenings, gather your family around the outdoor fire pit for toasting marshmallows, telling stories and simply enjoying some time laughing and being together. You can even bring hot dogs and experience cooking dinner together on the fire!
3. Spend a Day Shopping
If you love to shop til you drop, spending a day exploring all the great souvenir stores and artisan shops in Pigeon Forge and Gatlinburg is a super fun way to celebrate Christmas in the Smokies! Whether you're shopping for yourself or trying to finish up your Christmas gift shopping list, the Smokies have a wide variety of stores where you'll find everything you're looking for.
For the ultimate one-stop shopping experience, plan an afternoon at Tanger Outlets. This giant shopping mecca has everything you can imagine from children's apparel, accessory shops, homewares, unique gifts, toy stores and so much more. And there are plenty of delicious dining options for you to refuel during your day-long shopping adventure!
4. See a Christmas Show
After a day of shopping or hanging out at a Smoky Mountain cabin, a fun way to celebrate Christmas in the Smokies is to see a holiday show in the theater! No matter what type of show you're interested in, the Smokies have lots of good options and some great discounts available.
Christmas at the Smoky Mountain Opry is one of the most festive shows happening during the holiday season this year. Featuring a celebration of the birth of Christ with the area's largest live nativity scene, this multi-million dollar production will remind you of the true meaning of Christmas!
For a lighthearted and hilarious holiday celebration, we recommend seeing A Comedy Barn Christmas! This show features family friendly comedy, amazing live animals, a medley of musical talents and much more!
Our Smoky Mountain cabins are filling up fast, so book your stay today for a wonderful Christmas in the Smokies with your family!