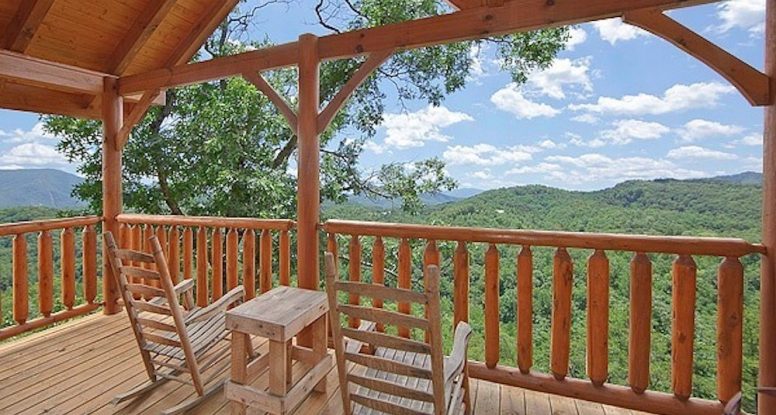 4 Reasons to Stay in Our 1 Bedroom Cabins in the Smokies for Your Romantic Getaway
Spending your weekends struggling with stress and work-related worry is not a good way to spend your days! Take a long weekend and come stay at one of our beautiful mountain cabins! You and your significant other deserve a romantic getaway without work, kids, busy schedules, and to-do lists. If you need a little more convincing, we've made a list of 4 reasons to stay in our 1 bedroom cabins in the Smokies for your romantic getaway:
1. Relax away your stress
Our 1 bedroom cabins will instantly make you feel right at home! You can set down your bags and immediately start to relax. These cozy cabins have little details you will appreciate such as a wood burning fireplaces, large balconies, and hot tubs. Drink your morning coffee out on the balcony overlooking the mountains and cozy up to the fireplace at night with a movie and buttery popcorn. You will feel so relaxed and comfortable, it will be hard to leave!
2. Enjoy luxury amenities
We take relaxing and unwinding to another level with our cabin's luxury amenities. From hot tubs to free WiFi, you'll feel pampered and luxurious in minutes! Our cabins also feature game rooms where you can play pool or air hockey or maybe some old arcade games. Plus, we provide all of the resort amenities including an exercise room, sauna, outdoor pool and hot tub, and an open air pavilion, all with fantastic views of the Smoky Mountains. 
3. Reconnect in privacy
Staying in our 1 bedroom cabins in the Smokies gives you the privacy and seclusion you need to spend quality time with your significant other. Cook a nice dinner in the fully stocked kitchen and eat on the deck with the breath-taking mountain backdrop. Soak in the hot tub with a glass of wine and listen to your favorite music. You won't have to worry about noisy neighbors or loud cars; our cabins are situated so that you and your significant other will enjoy a peaceful stay. 
4. Experience new and exciting activities
One of the best things about reserving a cabin with us is that you are only a short drive from all of the fun activities the Smoky Mountains have to offer! Try something exciting that you've never done before like ziplining or white water rafting. Hike in the Great Smoky Mountains National Park and take a drive through Cades Cove to look for a black bear. Go horseback riding for something different; or bike along the trails if you're not a fan of horses. Choose from the many dinner shows and theme parks and maybe try a new and unique restaurant if you're feeling adventurous. No matter what activity you do or show you watch, you'll make memories with your significant other that will last a lifetime. 
Say goodbye to work and your busy schedule! Pack your bags and reserve a 1 bedroom cabin in the Smokies today!