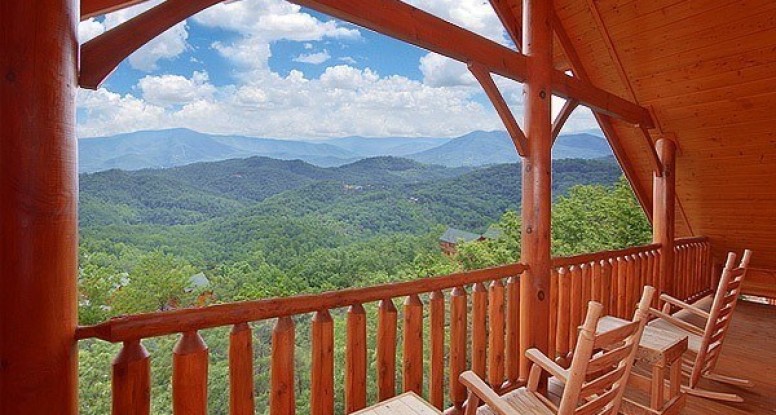 4 Ways to Make the Most of Your Vacation at Our Smoky Mountain Resort Cabins
Located only 12 miles from the Parkway in Pigeon Forge, Tennessee, the Preserve Resort is the perfect place to spend your vacation in the Smokies! Offering lodging for anywhere from two to 56 guests, our charming cabins are ideal for a couples getaway, a family vacation, or a reunion with the whole clan. Before you leave for your trip, check out these four ways to make the most of your escape at our Smoky Mountain resort cabins:
1. Have a Picnic Overlooking the Mountains
When you stay at the Preserve, you'll definitely want to take advantage of our beautiful open-air outdoor pavilion. Offering picnic tables, rocking chairs, a roof, and a full stone fireplace, the pavilion provides an amazing atmosphere for a meal. Best of all, you'll be able to enjoy incredibly scenic views of the Smokies as you dine. Sandwiches and salads are always great for a picnic, or you can use the Preserve's outdoor grills to cook up some tasty burgers and steaks!
(See Also: The 3 Best Luxury Cabins in the Smoky Mountains to See Fall Colors)
2. Go for a Swim
During the warmer months, guests at the Preserve will enjoy access to a beautiful outdoor pool with breathtaking views of the Smoky Mountains. There is nothing better than cooling off on a hot day with a refreshing swim. Right next to the pool, you will find a bubbly outdoor hot tub. Sit back, relax, and let the jets massage your back as you take in the magnificent scenery all around you.   
3. Relax in the Spa
Our health and fitness spa is a great place to take it easy, and it's good for you too! The Preserve offers both a sauna, which provides dry heat, and a steam room, which provides moist heat. Whether you choose the sauna or the steam room (or both!), you'll benefit from looser muscles and open pores. In addition, our fitness center also contains a complete workout room, so you can stay in shape during your vacation.
4. Enjoy Entertainment at Your Cabin
The Smoky Mountain resort cabins at the Preserve are loaded with great entertainment for the whole family. Many of our properties come with excellent game rooms featuring foosball, billiards, and air hockey. Gather your group in the game room for a friendly competition to see who is a secret pool shark or who is the undisputed king of foosball. To raise the stakes a bit, make the losing team do the dishes after dinner!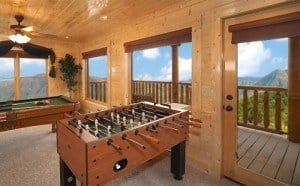 Some of our cabins also come with awesome theater rooms. After a full day of fun in the Smokies, you can relax with a family movie night. Make a big bowl of popcorn and put on a classic film or a new release. Whatever you decide to watch, you'll love seeing it on a large screen while you sit in super comfy chairs. Unlike at an actual movie theater, wearing pajamas and talking during the movie are encouraged!
To start planning your vacation, check out our complete selection of Smoky Mountain resort cabins at the Preserve!