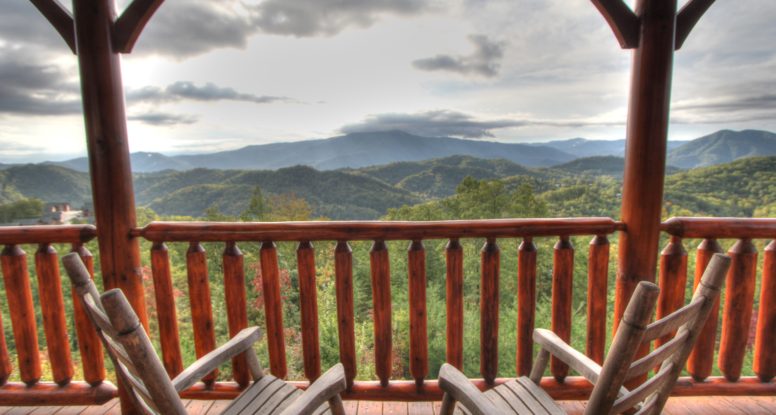 3 Ways Our Wears Valley TN Cabin Rentals Will Help You Relax During Your Vacation
If you're in need of a vacation destination that allows you to step away from everyday life and into a state of relaxation, look no further than the Smoky Mountains! Whether you come to relax and enjoy nature from the porch of one of our Wears Valley TN cabin rentals, or to explore the many great attractions and events that take place in the area, there's something that is guaranteed to fit everyone's desires. While many vacations can leave you feeling like you need another vacation when you get home, just the opposite will be the case when you choose the Smokies for your trip. Our luxurious cabin rentals are packed with top-of-the-line amenities that are sure to leave you feeling rested and ready to take on all that the world throws at you upon your return home. Keep reading to learn about 3 ways we believe our Wears Valley TN cabin rentals will help you relax and recuperate during your stay:  
1. Everything You Need is Here
When we say everything, we mean everything! Our Wears Valley TN cabin rentals are truly some of the most luxurious in the Smokies. This private cabin rental community has the best of the best no matter which cabin you choose. Even on vacation, we recognize that there are just some things you can't (and shouldn't have to) live without. That's why we've built HearthSide at the Preserve to function like a high-end resort, complete with in-cabin amenities like free WiFi, cable/satellite TV, fully equipped kitchens, and in-unit laundry facilities – so you can rest assured that your daily needs are covered. Additionally, we have community-wide amenities that nearly eliminate the need for you to go offsite, including a brand new exercise facility, heated outdoor pool and so much more!
2. Secluded Location
If you're looking for a cabin community that helps you relax from the moment you arrive, you've met your match at HearthSide at the Preserve! Few things help you unwind like the tranquility of the mountains, and our Wears Valley TN cabin rentals are situated just perfectly to allow you to feel like you're a million miles away, without that actually being the case (you're just a short drive away from popular attractions in the Pigeon Forge and Gatlinburg areas). Our prime mountain top location will provide you with breathtaking views that engulf your senses from the moment you drive onto our property, sending you into a state of relaxation unmatched by other destinations.
3. Relaxing Amenities
If the views alone aren't enough to help you kick back and catch up on that much needed R&R, our deluxe amenities are sure to do the trick! All of our Wears Valley TN cabin rentals come fully-loaded with everything you need to make your stay as restful as possible. Relax by the fire (seasonal) with a good book or sip your favorite drink from a rocking chair on your private porch as the sun sets over the Smokies. You could also take a relaxing dip in your private hot tub or take it a step further and visit our on-site steam room or sauna! Whether you choose to use one or all of them, we can guarantee that you'll leave more relaxed than you arrived!

When you choose to stay in our Wears Valley TN cabin rentals located at HearthSide at the Preserve, you're choosing one of the most luxurious resorts in the area, and we can promise you won't be disappointed! Check out our cabin availability and give us a call with questions or to book your stay, today!