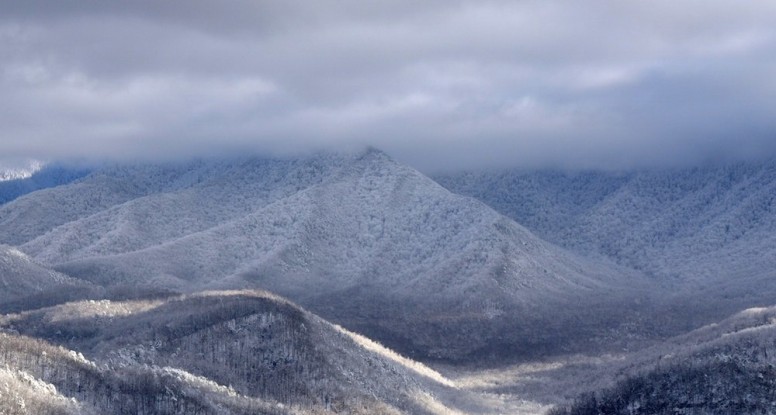 5 of Our Favorite Things About Taking a Winter Getaway at Our Wears Valley Cabins for Rent
With stunning snow capped mountains, Wears Valley is one of the most beautiful areas in East Tennessee during the winter. Hearthside at the Preserve offers a variety of Wears Valley cabins for rent that allow you to experience this pristine area for yourself. Here are just five of our favorite things about winter getaways in Wears Valley:
1. Wears Valley is Beautiful in Winter
The Preserve Resort, located at a breathtaking elevation in the Smoky Mountains, provides magnificent panoramic views of the region throughout the year. Winter, however, provides some unique vistas, such as snow on the trees and mountains. You can take in these views right from your cabin and throughout the grounds of the resort. You'll find different but equally impressive views when you take the short drive down to cities such as Pigeon Forge and Gatlinburg.
2. You Can Enjoy Many Outdoor Activities in Winter
If you enjoy spending time outdoors, there's no bad time to visit the Smoky Mountains! Wears Valley in particular is an ideal location for hiking. Other great places to hike include Cades Cove in the Great Smoky Mountains National Park. If you enjoy winter sports such as skiing and snowboarding, Ober Gatlinburg is the premier ski center of the Smoky Mountains and a short drive from our resort. Other fun activities that are close by include miniature golf and ATV rentals.
(See Also: Top 5 Benefits of Staying in Wears Valley Cabins)
3. Cabins are Equipped with Lots of Amenities and Entertainment
When you stay at one of our Wears Valley cabins for rent, you'll have plenty of activities to choose from. If it's chilly out or it happens to be snowing, you can be warm and cozy in your cabin and enjoy the views while doing whatever you feel like. Our cabins have fully equipped kitchens, so you can cook your own meals and snacks. Many cabins have fireplaces, which ensure that you stay warm and toasty. Other amenities you'll find in our cabins include pool tables, cable TV, internet access, and games such as air hockey and foosball. You'll also have access to the resort's excellent fitness center.
4. You'll Find Many Fun Winter Events in the Smoky Mountains
While the crowds thin out during the winter, there are still many activities going on in the area. Smoky Mountain Winterfest, which includes incredible LED lights in town, starts in November and continues through February. Other special events for this winter include New Year's Eve celebrations, Valentine's Day, and the Saddle Up Festival, a unique salute to the American West.
5. Winter is a Great Time of Year for Viewing and Photographing Wildlife
Each season in Wears Valley, including winter, has its own unique charms and distinctive wildlife. However, you're actually more likely to see animals in winter, as many trees have lost their leaves and visibility is greater. Winter is one of the best times to see deer. Birds that are commonly seen in winter include white-throated sparrows and yellow-rumped warblers. Bring a good camera, along with a pair of binoculars, and get outside where the animals are.
To start planning your winter getaway, check out our complete selection of Wears Valley cabins for rent!