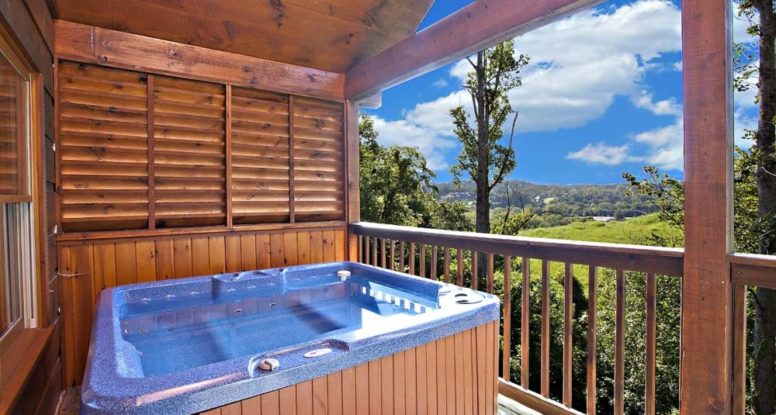 Top 5 Reasons Why You'll Love the Hot Tubs at Our Wears Valley Cabin Rentals
Our beautiful cabins in Wears Valley feature a variety of exciting amenities that you'll love, including a private hot tub at every cabin! Trust us – there is nothing like stepping into the bubbling waters of the hot tub after a day of hiking in the Great Smoky Mountains National Park! Whether you want to experience an afternoon soak among the mountain views or kick back under the stars, you can look forward to an invigorating hot tub session on every day of your stay! Here are the top 5 reasons why you'll love the hot tubs at our Wears Valley cabin rentals:
1. Stress Relief From Your Daily Routine
If you're been feeling stressed from your daily routine back home, you'll feel it melt off instantly when you step out of your car at our mountaintop resort. The bubbling hot tub is just the icing on the cake, as the soothing waters put you into an ultimate state of relaxation. Whether you have been feeling tension or anxiety from various aspects of your life, a peaceful stay at our Wears Valley cabin rentals is just what you need! 
2. Feels Wonderful After Hiking in the Smokies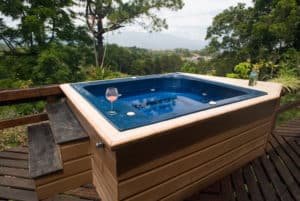 Another top reason why you'll love the hot tubs at our Wears Valley cabin rentals is because they feel absolutely wonderful after a day of hiking in the Smokies! Our resort is situated just a short drive from the Townsend entrance into the Great Smoky Mountains National Park, where you'll find the gateway to Cades Cove, Tremont, numerous hikes, waterfalls and more. After several hours on the trails, you can look forward to coming back to soak your muscles in the hot tub!
3. Perfect Place to Enjoy the Mountain Views
You may be surprised to know that we are considered the highest elevated resort in the Smoky Mountains, so our guests truly feel like they are on top of the world! As you might expect, the mountain views from our Wears Valley cabin rentals are breathtaking and go for miles. The hot tubs at our cabins are situated on a private deck so that you can enjoy all of the magnificent scenery while hanging out with your family and friends!
4. Unique Stargazing Opportunities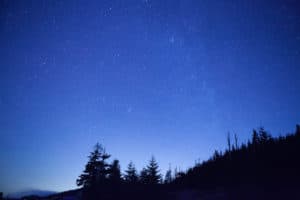 If you think the Smoky Mountains are magical during the daylight hours, just wait until you see the night sky come alive after sunset! Since our Wears Valley resort is situated miles from any major towns or cities, there is no light pollution to disturb your view of the celestial wonders. Cuddle up with a loved one in the hot tub to search for constellations or try your luck at spotting a falling star! 
5. Warms Your Bones During Winter Stays
The Smoky Mountains are gorgeous all year long, even during the chilly winter months! In fact, the mountain landscape can be particularly dramatic in the winter with snow-covered peaks in the distance. If you are planning to join us this winter, step outside into the hot tub to warm your bones on a chilly night in the Smokies!
Check out all of our Wears Valley cabin rentals today to plan your vacation to the Great Smoky Mountains! We look forward to seeing you soon!