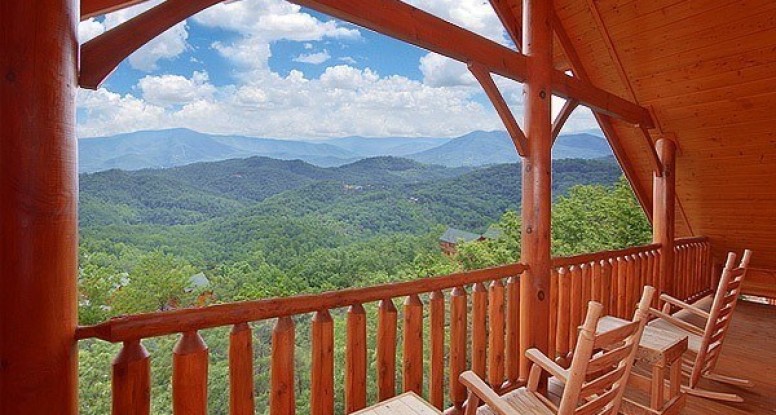 6 Helpful Ways You Can Save Money on Your Smoky Mountain Vacation
It really doesn't matter how far up or down the money tree you are, it's always great to be able to save money when you're taking a Smoky Mountain vacation. What's wonderful about this area is that there are many different options that will allow you to stretch those dollars. Here are 6 ways you'll be able to accomplish this feat!
1. Plan a Trip During the Slow Season
You can take advantage of some great deals by booking during the slow season. Many visitors vacation when it's more convenient for them in the summer, so that means rates are cheaper during the winter. This not only will enable you to save money on your current trip, but it also allows you to get a head start on saving cash for your next adventure too! Be sure to check out these fun outdoor things to do in Pigeon Forge during winter if you plan a trip during this time of year!
2. Prepare Meals in Your Cabin
If you're tight on your travel budget, an easy way to save a ton of money on your Smoky Mountain vacation is to take some food to your cabin. You'll have everything you need in your cabin kitchen to prepare a fantastic meal. Money can quickly add up quickly when eating out, and this is a great way to have some nice family time as well!
3. Spend Lots of Time in the Park
The ​Great Smoky Mountains National Park​ is free of charge to visitors. This is an essential part of your vacation. Why? You don't have to be a big outdoor person to be awed by the beauty of mountains, waterfalls, historic cabins, and the sheer diversity of nature in general. It's a big reason why millions visit this spectacular park every year!
4. Grab Coupon Books
It's impossible to ignore all the coupon books that are seemingly everywhere. You can find them inside or right outside many businesses and visitor centers on display racks. Your Smoky Mountain vacation will be awesome because even if you did your research and got ticket deals online, it won't scratch the surface of what you can find by taking one or more of these books. You'll probably discover new places you didn't know existed, and this will cause you to plan them for your next trip!
5. Shopping Deals 
When you're going shopping in the area, you're more than likely to find some great deals when you're browsing. Many of these items will do quite a bit toward you saving a bunch of money. In fact, a thorough shopping spree in the area should result in numerous bargains! Now you can brag to your friends when you return home of how little you paid for something so nice!
6. Stay in Your Cabin
For many, the best part of a Smoky Mountain vacation is simply staying put in one of our cabins! While there are many adventures waiting for travelers of all different interests, sometimes all you need is some peace, rest, and relaxation. We can't think of a better place to save money and not be stressed by any distractions that might prevent you from having your own dream vacation.
Now you should feel pretty safe in knowing that a Smoky Mountain vacation doesn't necessarily mean breaking the bank. Your money will certainly be well spent in one of our amazing cabins for rent. ​Reserve your cabin​ today and get the full benefits of a mountain getaway!